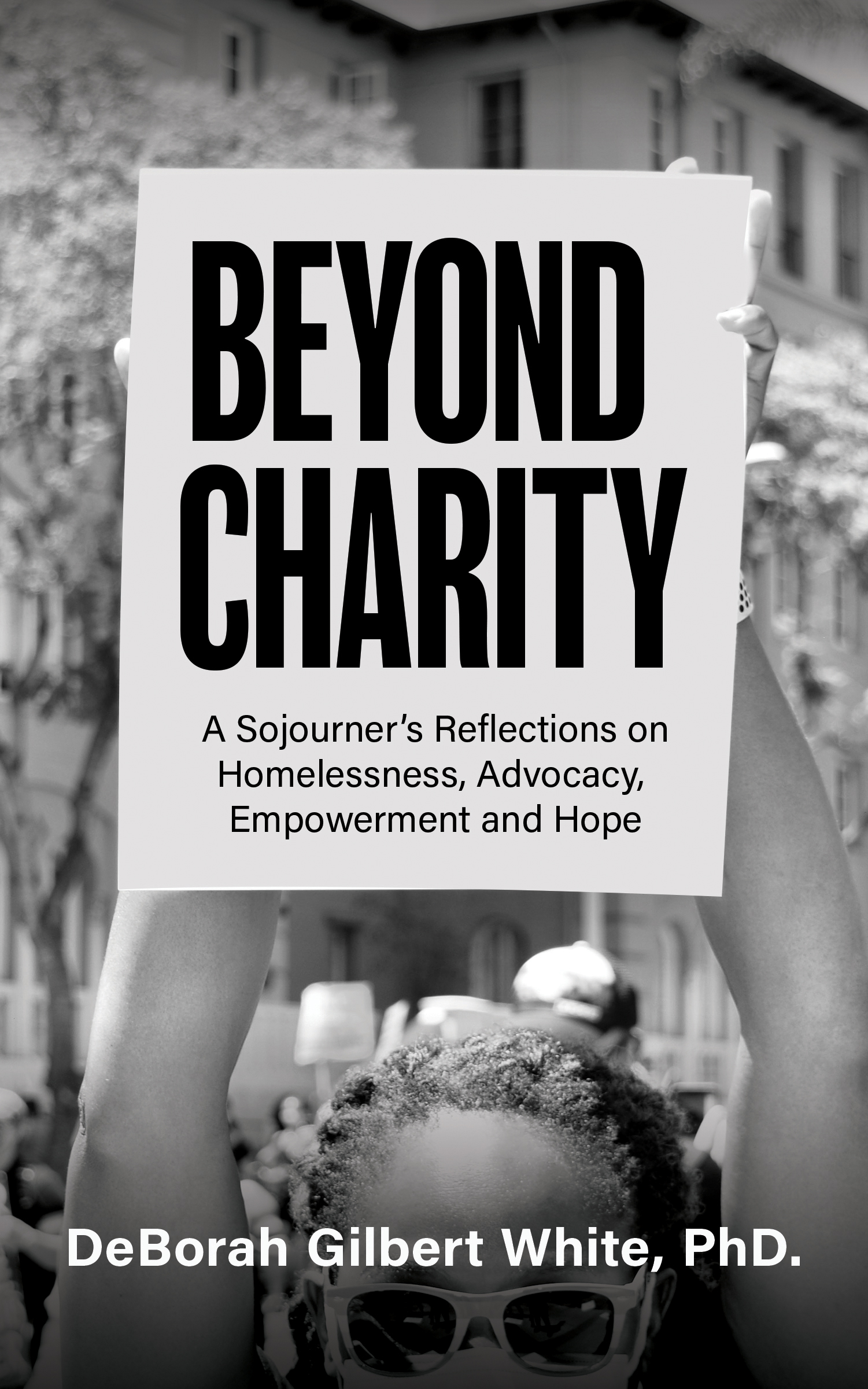 Kharis Publishing today announces the release of "Beyond Charity: A Sojourner's Reflections on Homelessness, Advocacy, Empowerment and Hope" (ISBN: 978-1637460733) by DeBorah Gilbert White PhD.
CHICAGO, Ill. – A few days shy of her 55th birthday, DeBorah finds herself living in a homeless women's shelter. Her education and accomplishments to this point say that she should not be there, however, the reality of her lack of income and inability to maintain housing insists otherwise. Attitudes, myths, and perceptions about poverty provide the backdrop for her advocacy towards a bill of rights for people experiencing homelessness and call for the right to counsel for people facing eviction. Justice and equity considerations, systematic and institutional dynamics, and the trauma of homelessness frame this personal journey of loss, enlightenment, and empowerment.

Video Link: https://www.youtube.com/embed/iEZrOnSm4mo
Many people have had a chance read White's reflections in detail believe that she has clearly and carefully articulated the problems of homelessness and the way forward. According to Dr. Ayo Maria Gooden, President Delaware Valley Association of Black Psychologists, "Beyond Charity: A Sojourner's Reflections on Homelessness, Advocacy, Empowerment, and Hope by Dr. DeBorah Gilbert White is much more powerful than just reflections on homelessness. It is a "Call to Action." Those of us who are compassionate, spiritual beings, must become activists, to ensure that our people are living in safe, affordable housing. She points out that the propaganda, about the homeless population, has been created to elicit both a lack of empathy and a lack of action. We must correct this inhumane condition that impacts over 2.5 million children, with another 15% of the population in each state, struggling with housing insecurity. Our preconceived notions, of homelessness, are not accidental and are challenged, in Dr. Gilbert White's book…"
Beyond Charity is published by Kharis Publishing and is now available wherever books are sold, including Amazon: https://www.amazon.com/dp/1637460732/ Retailers and other agencies may order copies directly from Ingram Content Group or through the publisher (ISBN: 978-1637460733): https://www.kharispublishing.com/deborah-white
DeBorah Gilbert White is a social psychologist, diversity and inclusion expert, educator, and social justice advocate. She is the founder of HerStory Ensemble LLC, a community-based organization focused on the social and economic empowerment of women who are experiencing homelessness, formerly homeless, and at risk of homelessness. She continues to work for protective and equitable homeless policies and legislation, and for housing as a human right locally and nationally.
About Kharis Publishing:
Kharis Publishing, an imprint of Kharis Media LLC, is an independent book publisher focused on inspirational and faith-based books. Kharis' dual mission is to give voice to underrepresented writers and equip orphans in developing countries with literacy tools. That is why, for each book sold, the publisher channels some of the proceeds into providing books and computers for orphanages in developing countries, so these kids may learn to read, dream, and grow. For a limited time, Kharis Publishing is accepting unsolicited queries from qualified Christian professionals, pastors, and ministers.
Learn more at: https://www.kharispublishing.com/
Media Contact
Company Name: Kharis Publishing
Contact Person: Rufus Philip
Email: Send Email
Phone: 630-423-6309
City: Chicago
State: Illinois
Country: United States
Website: https://www.kharispublishing.com