Tijuana, MX – Medical tourism has grown substantially in popularity for many different procedures. Cosmetic surgery, gender reassignment, and even bariatric surgery are popular choices for Americans seeking lower cost options for surgery that could change their life.
Bariatric surgery could cost as much as $23,000 in the US, and that's not including hospital fees or for cases of complications.
It's no wonder that Americans are seeking options overseas. However, those hospitals can come with risks. Healthcare standards are not the same everywhere, and it's hard to know a surgeon's reputation if no information is available in English.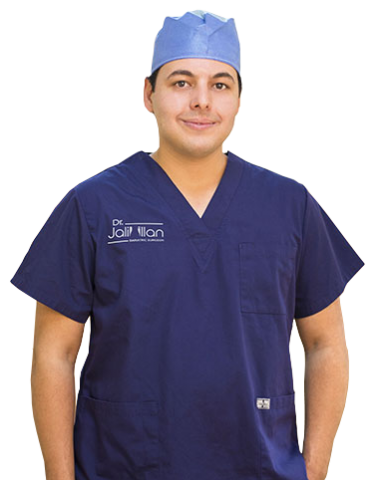 Dr. Jalil Illan Fraijo has a solution. Hospital BC, his hospital located in Tijuana, Mexico, is able to offer American quality care without the American healthcare costs. But how is this possible?
"We're able to offer such a low price due to lower cost of malpractice insurance, labor, and overhead," says Dr. Jalil. "Your surgical support staff proved the same, or even better, high quality healthcare you would expect in the USA."
This hospital is American-owned and kept up to US standards, but comes without the outrageous costs of a typical hospital stateside. It's built and designed specifically for bariatric surgery patients, staffed with some of the best people in the world.
Dr. Jalil is a board certified bariatric surgeon and is a Fellow of the American College of Surgeons. He's also certified by ASMBS (American Society for Metabolic & Bariatric Surgery) and has performed over 11,000 bariatric surgeries.
The staff all speak English and Spanish, making it one of the best options for Americans who want life-saving weight loss surgery but without the astronomical prices.
Some might still be iffy about going to Mexico for a procedure.
"The experience was wonderful, and I'd recommend it to anyone!" says Kristen, from Washington State.
Dr. Jalil only performs up to 3 procedures per day.
Patients do not fly directly to Mexico; instead, they fly to San Diego and are taken via personal valet over land to Tijuana, which is about a half hour away (depending on traffic). They stay in a hotel in Tijuana called the Hotel Camino Real Inn, located in Zona Rio.
But how much lower can the price be?
Dr. Jalil is now offering a gastric sleeve procedure starting at $4,600, all inclusive. That includes travel to Mexico, lab costs, surgeon fees, hospital fees, and your hotel stay: all for one low price.
If you want this offer, go to https://drjalil.com/dj-all-inclusive today and mention the ad.
Press Contact

Name: Dr. Jalil Illan Fraijo
Address: Santa Isabel 219-11 Sepanal, Tijuana C.P. 22415 Baja California, Mexico
Website: https://drjalil.com/
Email: Bill@hospitalbc.com
USA: (619) 900 7808
MX: 01 (664) 720 1740
Media Contact
Contact Person: Dr. Jalil Illan Fraijo
Email: Send Email
Country: Mexico
Website: https://drjalil.com/