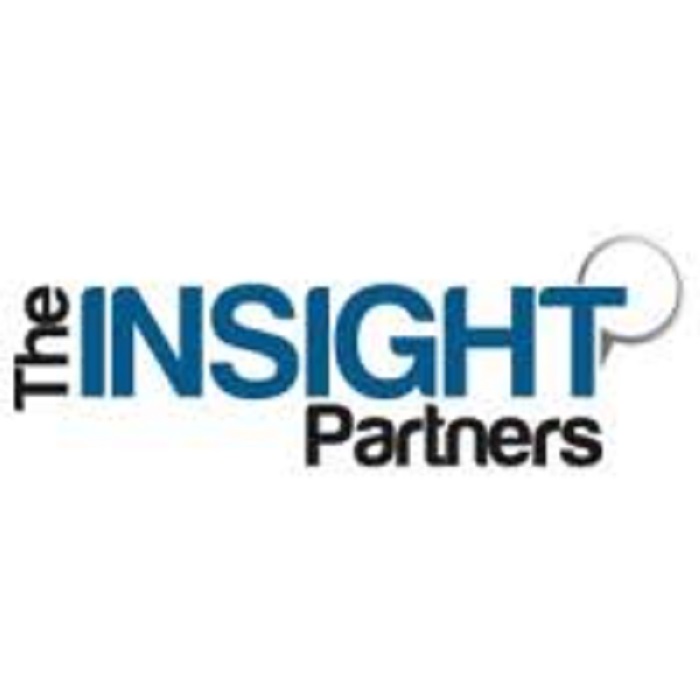 Barcode Software Market Leading Players are – Bluebird Inc, Dynamic System Inc. , CVISION TECHNOLOGIES, INC, Datalogic S.p.A, DENSO ADC, General Data Company, Inc, Honeywell International Inc, NCR Corporation, Zebra Technologies Corporation, ZEBEX INDUSTRIES INC
According to our latest market study on "Barcode Software Market Forecast to 2027 – COVID-19 Impact and Global Analysis" the market was valued at US$ 609.5 million in 2019 and is projected to reach US$ 1,046.7 million by 2027; it is expected to grow at a CAGR of 7.1% from 2020 to 2027.The report highlights key factors driving the market growth and prominent players with their developments in the market.
Barcode is an automatic identification technology that finds applications in asset management, package tracking, time tracking, and so on. Barcode software solutions help in design and generation of barcodes, offer traceability feature, and read printed barcodes along with providing scanning abilities. The need for accurate real-time data collection process; and increased use of barcode in logistic & transportation and healthcare sector are the key factors driving the barcode software market growth.
The barcode software market is segmented on the basis of application,vertical, and geography. Based on application, the market is segmented into asset management, package tracking, employee attendance and time tracking, and others. The asset tracking segment is projected to dominate the market during the forecast period; Based on vertical, the market is segmented into manufacturing, transportation and logistics, retail, healthcare, and others. The manufacturing segment accounted for the largest revenue share in 2019, whereas the transportation and logistics segment is projected to register the fastest CAGR during the forecast period.
Get Sample Brochure at https://www.theinsightpartners.com/sample/TIPRE00003636
Impact of COVID–19 Pandemic on APAC Barcode Software Market
Asia Pacific is a fast-growing and highly dynamic region in terms of economic growth and positive industrial growth outlook. The region is characterized by the presence of developing countries such as China and India, and many South Asian countries; in these countries, technology investments in various sectors is growing at an impressive pace. The rapid growth of urbanization and industrialization, and presence of huge number of large enterprises and SMEs in APAC make it a promising market for the growth of barcode software market players. In Asia Pacific, continued adoption of barcode software was observed amid the COVID-19 pandemic, mainly to maintain and streamline the supply chain operations. Additionally, barcode software providers in the region worked uninterruptedly during the pandemic period, offering customer support and training.
Key Findings of Study:
Enterprises operating in manufacturing and transportation industry vertical, especially in North America and Europe, are the prime end users of barcode software. The rising adoption of digital solutions and various applications among enterprises coupled with the growing demand for improved business processes, enhanced productivity, and reduced operating costs aredriving the growth of the global barcode software market. However, the security concern is creating hindrance in the growth of the market. Barcode software solutions enhance the speed and accuracy of data collection, thereby enabling and empowering companies of all sizes to speed up their business operations. These software products reduce human errors and improve inventory management process. With increasing competition among enterprises in the healthcare, manufacturing, retail, and transportation sectors, among others, the need for accurate real-time data collection technologies has significantly increased, which is creating demand for advance and easy to implement barcode software solutions.
Report Spotlights
Progressive industry trends in the global barcode software market that help players develop effective long-term strategies
Business growth strategies adopted by developed and developing markets
Quantitative analysis of the global barcode software market from 2018 to 2027
Estimation of global barcode software demand across various industries
PEST analysis to illustrate the efficacy of buyers and suppliers operating in the industry to predict market growth
Recent developments to understand the market competition and global demand
Market trends and outlook, coupled with factors driving and restraining the growth of the global market
Decision-making process by understanding strategies that underpin commercial interest with regard to global barcode software market growth
Global barcode software market size at various nodes of market
Detailed overview and segmentation of the global barcode software market, as well as its dynamics in the industry
The global barcode software market size in various regions with promising growth opportunities
Strategic Insights
Product development is one of the commonly adopted strategies by companies to expand their product portfolio. Bluebird Inc; DENSO ADC; Honeywell International Inc; General Data Company, Inc.; and Dynamic System Inc are among the key players implementing strategies to enlarge the customer base and gain significant share in the barcode software market, which in turn permits them to maintain their brand name in the global market.
Buy Complete Report at https://www.theinsightpartners.com/buy/TIPRE00003636
Media Contact
Company Name: The Insight Partners
Contact Person: Sameer Joshi
Email: Send Email
Phone: +1-646-491-9876
City: Pune
State: Maharashtra
Country: India
Website: https://www.theinsightpartners.com/reports/barcode-software-market