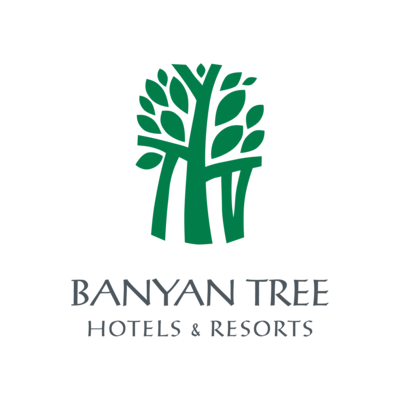 November 25, 2020 – Banyan Tree Krabi, a luxury resort based in Thailand's southern resort province of Krabi, began operations with the support of Portier Technologies as the provider of a central guest-facing platform powered by customized smartphones available to guests at no extra charge.
With an uninterrupted communication channel between staff and guests at the guests' fingertips, the resort bets on the Portier Platform to facilitate an emotional connection to guests, without the need for close proximity. What's more, the platform eliminates the need for multiple touchpoints in the room and at the resort, and lets guests discover both the destination and the resort with ease, from a single, fully digital entry-point.
"Having worked with Portier Technologies at Banyan Tree Samui, I am very well aware of the platform's effectiveness in creating new revenue opportunities with guests and, perhaps more importantly, delighting travelers beyond their basic expectations," said Haruethai Maneerat, Hotel Manager at Banyan Tree Krabi, whilst also highlighting the hotels' ability to guide travelers through uncertain times during and after the COVID-19 pandemic.
In that sense, the resort is set to educate guests about new increased sanitisation practices by promoting content on guests' Portier Phones, ensuring prompt delivery of content around do's and don'ts at the resort as well as Krabi. "We are set to benefit from a fully controlled digital content platform that empowers us to educate our guests when things change, or the Thai government communicates changes," concluded Maneerat.
Olivier Dombey, Chief Operating Officer at Portier Technologies, said: "We are delighted to welcome our third Banyan Tree property to our ever-growing portfolio of partners. We built Portier Technologies on the belief that guest engagement is the most critical aspect of a hotel experience, especially during times of such uncertainty across the hotel sector. While the circumstances are unique, we stand by to help our current and future partners through these uncertain times and accelerate their digitalization to ensure future readiness, something that the Banyan Tree brand is achieving at break-neck speed."
While the sector has been hit hard in 2020, it is encouraging to see many forward-thinking hoteliers that are keen to use this "quiet" period to jump ahead of the curve in the race for guest experience digitalization.
About Portier Technologies
Portier Technologies helps hotels forge an emotionally close, but physically distant relationship with guests via a proprietary platform which spans a browser-based portal and custom smartphones placed in hotel rooms. The company serves the world's leading hotel brands as well as award-winning boutique hotels.
About Banyan Tree Krabi
Experience world-class service at Banyan Tree Krabi. Boasting panoramic views over a pristine white-sand beach and the sapphire waters of the Andaman Sea, newly opened Banyan Tree Krabi is nestled among landscaped gardens with a backdrop of lush forests. This beachfront property offers spacious suites and villas with free WIFI throughout. It also hosts two exceptional restaurants, a beach bar, and the world-class Banyan Tree Spa.
Media Contact
Company Name: Portier Technologies
Contact Person: Wan Qing Chin
Email: Send Email
Address:1104 Crawford House, 70 Queen's Road Central
City: Hong Kong
Country: HongKong
Website: https://www.goportier.com/