New York-Communication is central to the success of any business. The need for a great telephone system to aid interactions among and within teams as well as with customers and prospects cannot be overemphasized. This fact notwithstanding, businesses are expected to concentrate on their core business mandate to maximize return on investment.
Complexities a bound when determining the right phone company to choose, who will not onlyhelp to install and setup a phone system for one's business but professionally work closely with any team.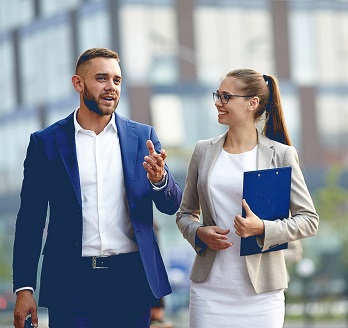 Many businesses have transformed their fortunes through improved, world class telephone services, one that only Global Voice Direct offer. No wonder they remain the award-winning phone company everyone is talking about. What else should one expect from the company that is among the largest wholesale voice termination suppliers in the world with over 33 billion minutes of calls terminated per year and 571 direct interconnects and industry leading A-Z rates, Global Voice Direct has obviously curved a niche for themselves.
Global Voice Direct remains not only accessible and responsive but also works closely with clients to achieve their most important business goals. They install a network that is easy to use, be there to answer any questions, provide ongoing support and upgrades to help companies make the most of it.
Safety and security is of utmost importance to Global Voice Direct. Their hosted VoIP soft switch and billing platform are protected in the unique disaster avoidance system of 165HalseyStreet. One is therefore assured of being protected against power outages, fire or similar disasters.
Global Voice Direct, one of the largest and most reliable phone companies, not only has state of the art phone service but also help clients build their business credit by reporting payment history to credit bureaus. They design platforms which are easy to use and improve the way businesses communicate with staff, customers and prospects. Their systems also help clients and partners overcome the complexity of consumer communications, grow their business, and increase loyalty – all in a fast, secure and reliable way.
Their custom-made telephone systems ensure multiple extensions, to link all members of business teams. It incorporates business texting, enabling businesses to send and receive texts on their toll free or local number. The call forwarding features of their systems connects every team members to the network, empowering them to work from anywhere as calls are sent to their phones. Even their Voice Mails are automatically transcribed and delivered to their emails.
Global Voice Direct is truly concerned about the success of their clients. Prompt reporting of payment history to credit bureau is a promise they have kept over the years. This will certainly boast the credit rating of clients, helping to secure much needed funding. They also provide funding for clients that need such, in relation to phone equipment and technology purchases.
Their unique services include:
Cutting-Edge Solutions for Business Customers
Secure, reliable carrier-grade platform
Cloud-based switching, billing and customer management systems
Class 5 Features such as call forwarding, call waiting and more
Customizable web portals
Multiple languages and currencies
Solutions for the office, work-at-home employees and business travelers, And many more.
Media Contact
Company Name: Global Voice Direct
Contact Person: Jonas Janvier
Email: Send Email
Phone: 8773085803
Address:2211 2nd avenue north suite 106
City: Lake Worth
State: Fl 33461
Country: United States
Website: globalvoicedirect.com