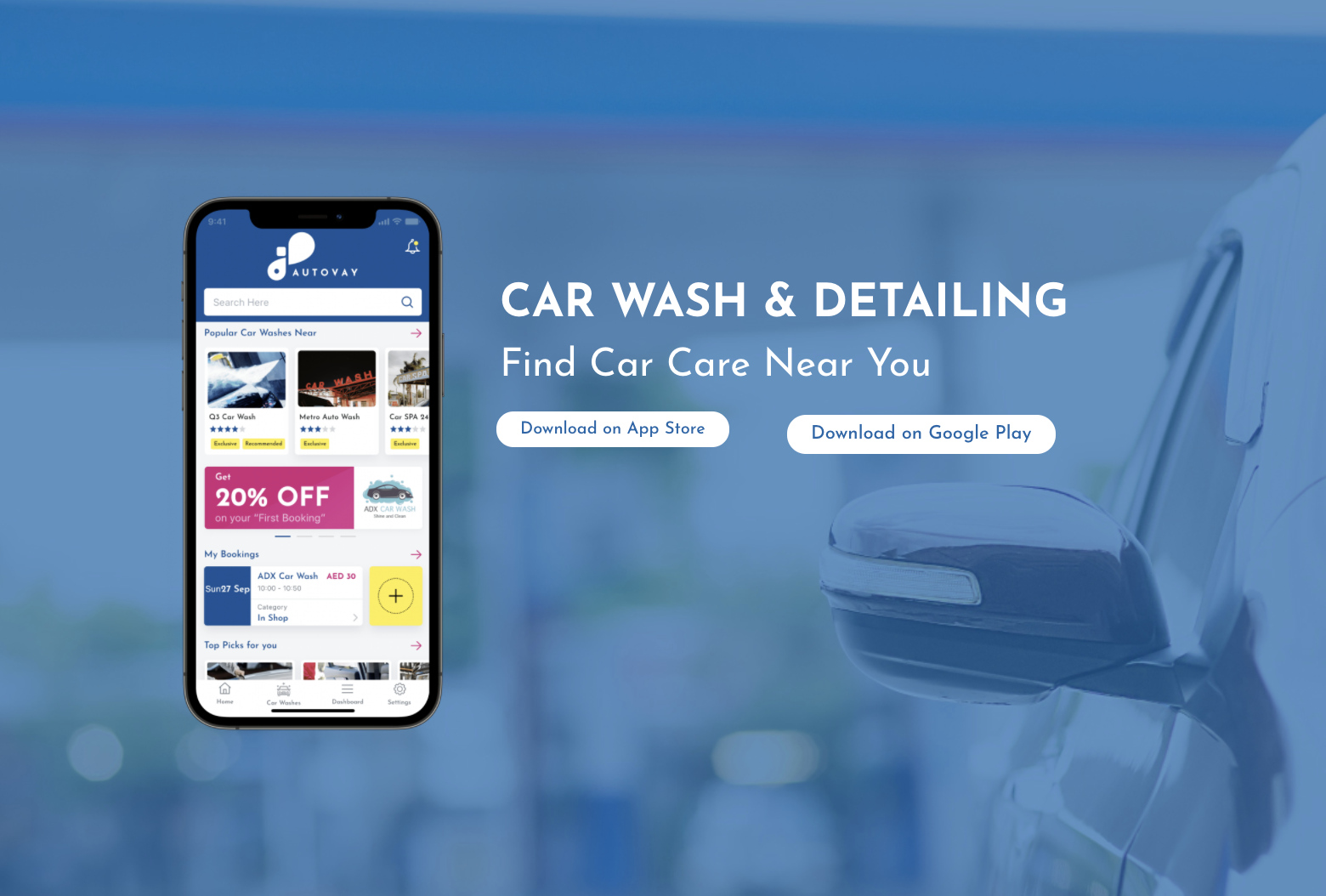 The app offers access to top car wash companies with the best ratings. The interface is attractive, and easy to navigate for anyone
Thanks to the Autovay mobile app, UAE residents who own cars can now find and patronize some of the best car wash and detailing service providers near them and avoid traveling across the country to find reliable companies.
Autovay is bringing a new experience for car owners in the UAE with their mobile app. The app has a list of the best and most reliable car wash and detailing companies in the UAE. Users can download the app on their phone and start browsing all the car wash companies listed on it. They can also browse and check the features, services, and pricing options of car wash companies before making a decision.
To download the app and start enjoying seamless car wash and detailing services, please visit here.
The UAE is a country with people who love cars and are enthusiastic about automobiles. Having a car is one thing, but keeping the car clean and shiny is another thing completely. Proper care is needed to keep a car in good shape all the time. Sometimes, people in the UAE want to get a quality car wash, but they can't. So, they use the nearest or the most available service which may not be the best.
Autovay is changing all of that with their mobile app for car washing and detailing services in the UAE. To use the app, download it on the Google Play Store or Apple iOS store and start searching through the list of car wash companies. There are several companies listed on the app, just look for the one that most fits the immediate needs and description and contact them.
Users can make bookings directly on the app for a car wash service or any other services on offer. They can also make a payment on the app or in-person at the physical car wash shop. There is also a ratings and review system that gives users insights into the activities of a car wash. Reading reviews help people learn about the experience other people have with the service provider before making a decision to patronize them.
With this app, car owners don't have to spend so much time, resources, and energy trying to get the right car wash service. The app is beautifully designed, easy to use, and provides an opportunity to get excellent service at a very competitive price.
For more information, please contact 600 5323 94 or visit www.autovay.com.
Media Contact
Company Name: Autovay.com FZC LLC
Contact Person: Hasan Basha
Email: Send Email
Phone: 600 5323 94
Country: United Arab Emirates
Website: https://www.autovay.com/