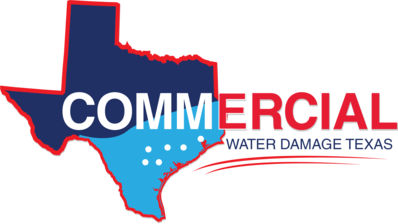 January 16, 2021 – Commercial property owners looking for repair and restoration of water damaged properties in Texas can now use the services of Commercial Water Damage Texas, a professional company who provides comprehensive repair services to address problems created by water leakage, and flooding.
Flooding and water leakages can be a serious problem if not resolved in time. Besides flooding a basement and destroying property, it can create cracks in a foundation, destroy a building or cause structural damages that would be extremely costly to repair. Moreover, flooding can create related problems like mold growth leading to health issues from the presence of bacteria and moisture in the atmosphere. Rather than halt business activities, and risk future devastation, it makes sense to call a repair and water damage restoration company in Texas to halt the problem in time.
Commercial Water Damage Texas helps commercial properties resolve issues of water damage with a quick response to water damage restoration by locating and identifying sources of leaks, pumping out water, and repairing the damage caused by the flooding. The company works quickly and efficiently to reduce the risk of future flooding problems and restore the water damaged property to as good as new.
Commercial Water Damage Texas range of services include building water removal, emergency water damage, commercial water damage, fire and smoke damage, office water damage, fire sprinkler malfunction, water damage clean-up, and water damage repairs. The company is well aware of the challenges faced by the present climate. As such, it possesses the skill, techniques, equipment and manpower to remove the stress associated with property water damage by making the restoration process affordable, convenient and painless. When availing of a service, the company will inspect a property to identify leaks and make a spot assessment of damages including the work involved. It will then provide an affordable estimate well within a client's budget.
Commercial Water Damage Texas is an Austin based water damage restoration company with ten years of industry experience serving commercial property owners in Texas analyze, develop and deliver innovative water damage solutions. The company is a trustworthy and reliable service available for all customers big and small throughout Texas and surrounding areas.
For more information: https://commercialwaterdamagetexas.com/
Media Contact
Company Name: Commercial Water Damage Texas
Contact Person: Media Relations
Email: Send Email
Phone: 512-829-3195
Address:6013 Techni Center Dr Suite C3
City: Austin
State: TX 78721
Country: United States
Website: https://commercialwaterdamagetexas.com/