Arizonian social media influencer, Austin Sprinz, attributes his rise to the desire to make people laugh
Austin Sprinz has become increasingly popular in recent times, with his lifestyle and comical content making him a fans' favorite across different social media platforms. Born to a family of social media content creators, Austin has been able to carve a niche in the highly competitive space, using his creativity and ingenuity to make videos that entertain his audience while passing relatable messages to them. In a recent interview, the talented content creator from Arizona revealed that his desire to make people laugh is major inspiration.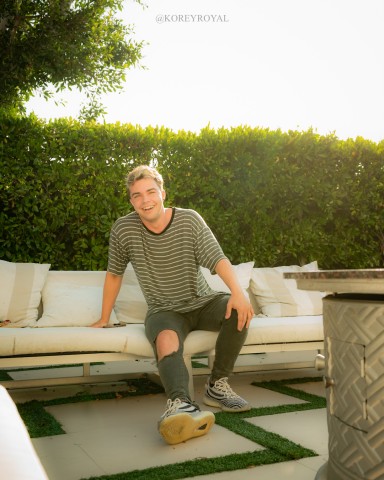 "A goal of mine is to be able to create a lasting impact on people and inspire them to never give up and always go for what they believe in. To always stay true to themselves and never change for someone else. I want people to be able to laugh at my content and take a break from any stress in their lives even if it's only for a moment," said Austin Sprinz.
It will be difficult to argue against Austin's claims, with his videos doing extremely well across several social media platforms, including YouTube and TikTok, a space he has literally dominated over time. Austin's originality and desire to conquer more territories have also inspired him to push boundaries, giving other players in the social media influencing industry a run for their money after only two years of actively creating content.
"I don't want to be just a TikToker. I want to be on multi platforms like Instagram, YouTube, TikTok, and a host of others," said Austin.
As part of his goal of using his talent and social media as a platform to put smiles on the faces of people, Austin recently helped in turning around the fortunes of a candy company after he found them with his brother. The influencer leveraged his huge following on TikTok to help the company blow, starting a trend called "Jellyfruit" and promoting it to his audience. The result gotten was phenomenal to say the least, with company that was literally staring a collapse in the face, selling out of every single store and getting back ordered 4 months.
Austin Sprinz has continued to create content as he aims to takes his dominance beyond TikTok to other major social media platforms.
Media Contact
Contact Person: Austin Sprinz
Email: Send Email
Country: United States
Website: https://www.tiktok.com/@austinsprinz?lang=en