Popular social media influencer, Austin Sprinz, creates a viral trend, Jelly Fruit, helping a candy company sell out their stores after nearing a collapse
Only a few social media influencers or online celebrities can boast of the amazing feats achieved by Austin Sprinz. The talented content creator has literally dominated TikTok while also exerting his presence on other social media platforms. His creativity has caught the attention of millions of people across the globe and he recently made the headlines after helping a candy store resurrect using a trend he created on TikTok.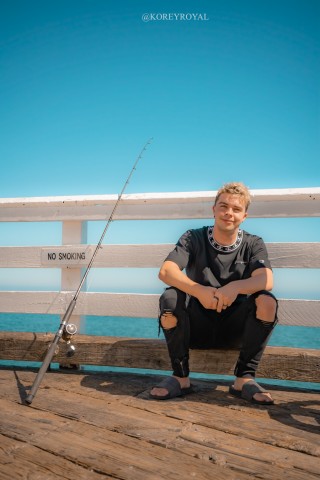 The social media influencing industry has exploded in recent times, growing to become a multi-billion-dollar market serving different categories of stakeholders. The increasing number of social media users and the desire for brands to leverage the billions of online population to reach their target audience has continued to drive the online influencing industry. Several brands have emerged as content creators to entertain their fans in the past few years. However, one name, Austin Sprinz seems to have been able to carve a niche in the highly competitive and dynamic industry. The young, talented content creator has demonstrated his creativity and ingenuity, with the recent resurrection of a candy company further substantiating this claim.
The feat is particularly remarkable as it reiterates Austin's goal of using his talent to pass a message and make the world a better place. Austin Sprinz and his brother discovered the company that was already contemplating closing down and practically turned around their fortunes using TikTok.
Austin Sprinz started the "Jellyfruit" trend and the rest they say is history, as he transformed the business from struggling to get sales and having their last candies in the dollar store to selling out of every single store. In addition, the company got back-ordered 4 months and now favorably competes with their contemporaries.
Austin's "ordinary" TikTok trend has more than saved a business from collapsing as it has also ensured that families depending on the candy company for their livelihood do not starve.
For more information about the Jellyfruit trend and other amazing works from Austin Sprinz, please visit his page on TikTok. Austin Sprinz is also available on other social media platforms, including Instagram and YouTube.
Media Contact
Contact Person: Austin Sprinz
Email: Send Email
Country: United States
Website: https://www.tiktok.com/@austinsprinz?lang=en