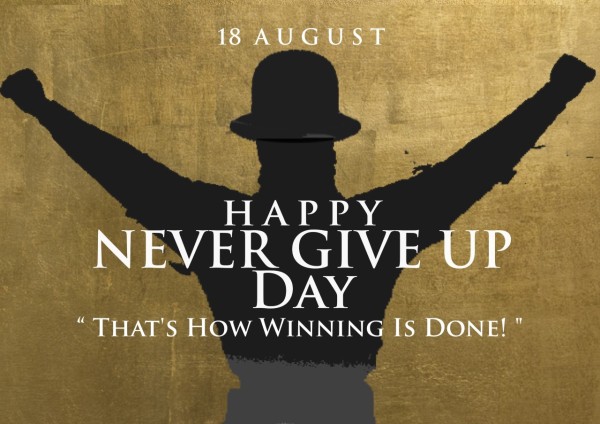 New Mexico, NM – The entrepreneurial spirit, marked by its unwavering determination and unyielding drive, takes center stage on a day of celebration known as Never Give Up Day. This annual event, observed with fervor on August 18th, is a resounding testament to the grit, innovation, and unbreakable resolve that define the entrepreneurial journey.
Entrepreneurs Celebrate Never Give Up Day is a global gathering that shines a spotlight on the stories of individuals who have transformed challenges into triumphs. It's a day when the entrepreneurial community, spanning continents and industries, unites to share experiences, insights, and strategies that have turned setbacks into stepping stones.
On this remarkable day, the spotlight is firmly fixed on the entrepreneurial spirit that refuses to be daunted by obstacles. Through a tapestry of events including seminars, workshops, networking sessions, and inspirational talks, seasoned entrepreneurs and emerging visionaries alike come together to discuss their journeys – the highs and lows, the struggles and breakthroughs.
"As entrepreneurs, we understand that setbacks are an integral part of the journey. They test our resilience, creativity, and determination," said Alain Horowitz, spokesperson. "Never Give Up Day is a celebration of our collective ability to persevere, innovate, and ultimately achieve success in the face of adversity."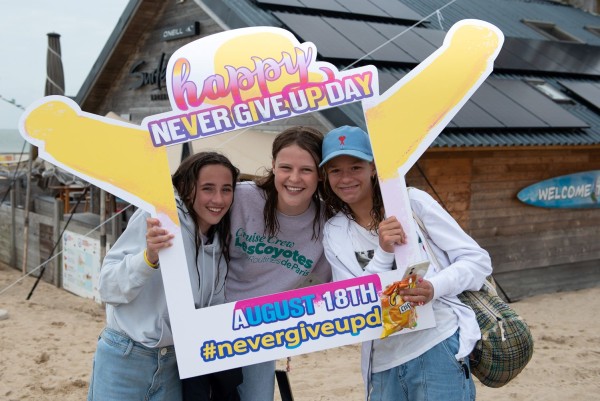 The entrepreneurial community takes to digital platforms, social media, and physical spaces to amplify the celebration. Never Give Up Day is not merely an event; it's a movement that invites all aspiring and established entrepreneurs to share their stories, engage in meaningful dialogues, and inspire one another to continue pushing boundaries.
This is a day to celebrate the bold risk-takers who have turned stumbling blocks into stepping stones, who have navigated uncharted waters, and who have shaped industries through sheer determination and creative thinking. It's a reminder that the path to success is often paved with challenges, but it's the tenacity to persevere that sets entrepreneurs apart.
On Never Give Up Day, let us come together as a global community of entrepreneurs to celebrate Never Give Up Day. Let us honor the spirit of resilience, applaud the willingness to innovate, and embrace the mantra that fuels the entrepreneurial journey – to never give up.
Join the movement and be a part of the nationwide celebration of Never Give Up Day on August 18. Share your stories of triumph, hope, and determination using
#NeverGiveUpDay
, and together, let us inspire a nation that stands strong, united in the face of life's trials. Visit
http://www.nevergiveupdayshop.com
to access your free Never Give Up Day ribbon image.
Media Contact
Company Name: Never Give up day
Contact Person: Alain Horowitz – Global director
Email: Send Email
Phone: (929)388 2146
City: New York
Country: United States
Website: www.nevergiveupday.com