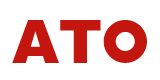 DC-to-DC converter is an electronic circuit or electromechanical device that converts a source of direct current (DC) from one voltage level to another.
Popular industrial automation products platform ATO.com launched an economically priced Direct current-Direct current converter( DC-DC converter). The DC-DC converter is primarily divided into two types of converters: the DC-DC boost converter and the DC-DC buck converter. A direct current (DC) to direct current converter is a form of electric power converter that can modify the voltage output of a direct current (DC) source. This sort of converter works by converting direct current to direct current. ATO provides three basic kinds of converters: DC-DC buck converters, DC-DC boost converters, and DC-DC boost buck converters. DC-DC buck converters are used to convert direct current to direct current. Every series comes with a wide variety of power options and affordable price points.
The DC-DC Boost converter features a wide input voltage range of 9V to 16V, is designed to step up the input rated voltage of 12V DC to 19V, 24V, 28V, 36V, as well as 48V output voltage, has a high conversion efficiency of up to 95%, and a variety of output currents are available for choosing.
On the other hand, DC-DC buck converters come with a wide input range of 8V to 36V, a high conversion efficiency of up to 95%, are designed to step down the input rated voltage from 12V/24V DC to 5V output voltage, and different models are available for selection from different varieties, such as DC-DC Buck Converter, 24V to 12V, DC-DC Buck Converter, 36V to 12V, and DC-DC Buck Converter, 48 to 12V, amongst others.
"DC-DC converter is one of the most popular products offered by our company. We have complete and mature technical support to solve any problem you meet", A senior technical engineer for the company J Field, said, "This electronic component is widely used in different industries and devices, especially for renewable energy applications, nowadays, global energy shortages make its importance more outstanding."
For more details, to learn more, visit ato.com, and for updates, follow them on Facebook.
ABOUT ATO
As a mature online supplier, ATO Inc brings buyers and sellers closer no matter where you are. The company has cooperation relations with premium express companies, like DHL and UPS. Its products have been sold to every corner of the world. It owns all sorts of industrial automation products, from customizable BLDC motors to different kinds of sensors, or even not easy to get industrial components, you can find on this online store. Each brand-new item comes from local manufacturers directly. They're all discounted and come with a full warranty. The company's mission is not only to cut costs for consumers but also to be dedicated to finding better industrial solutions and exploring a more automated future.
Media Contact
Company Name: ATO Inc
Email: Send Email
City: Diamond Bar
State: California
Country: United States
Website: www.ato.com