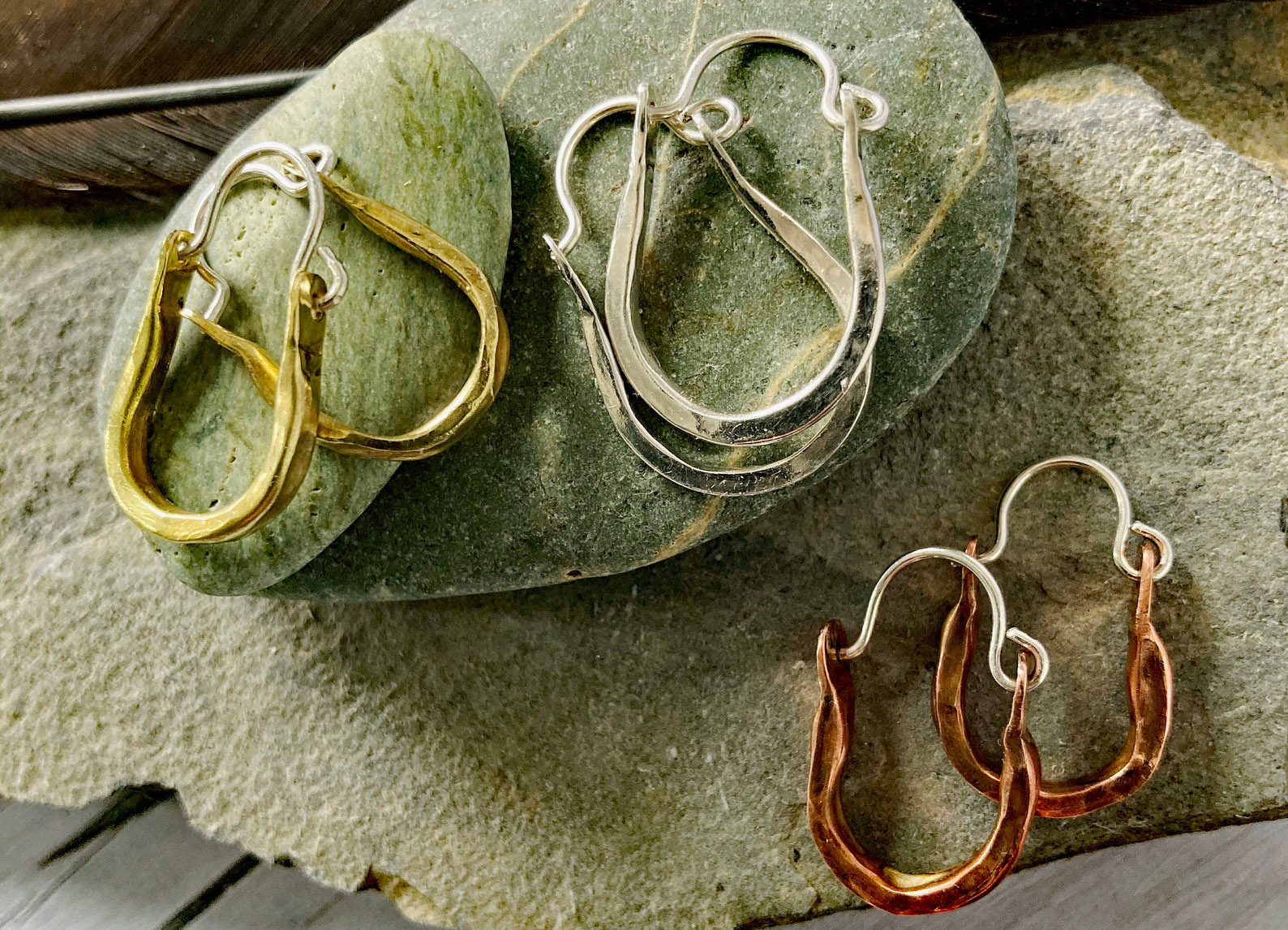 Beth has meticulously chosen three different metals to Handcraft her creation in, rustic and illustrious copper, golden hue bras, and "steely" luminescent silver.
For ages, women have been fascinated by the extra sophistication added by jewelry. For some, it's the icing on the cake to a jaw-dropping outfit; for others, it's simply an obsession. To pitch her metalsmithing services in this ubiquitous fashion tradition, seasoned jeweler, and CEO of Arouxson, Beth Glosner, created her branded Diana Collection, the company's next jewelry line set to debut on January 13, 2021.
Jewelry is an Art, and the manufacturer is an Artist. Arouxson is proficient in crafting Jewelry of various designs, shapes, and sizes. This jewelry collection is expertly hand-hammered and forged bracelet cuffs. The cuffs are boldly designed to live one's inner warrior. Beth Glosner has meticulously chosen three different metals to handcraft her creation in. She has chosen rustic and illustrious copper, golden hued brass, and "steely" luminescent silver.
Speaking about her company, Beth said: There is nothing on earth quite as beautiful as an empowered but evolved woman. Women represent the incarnation of the feminine divine that captivate the heart and soul of nature. We summon our spirit and align it to the energy of Mother Earth and our purpose. My name is Beth, and I'm the creator and designer behind Arouxson jewelry. Arouxson transforms women back to their natural, radiant beauty through metal texture and patterns. These textures and patterns evoke a feeling of rustic earthiness with a modern twist."
Beth Glosner, who plies her trade at https://www.etsy.com/shop/Arouxson, ensured that finance would not be an excuse for any of her customers. Beth believes that inexpensive or worthless jewelry, however, is worse than no jewelry at all, and there are very few things in life that are worse than no jewelry at all; hence Beth offers fine jewelry for less, with the customer-favorite Artisan Earrings/Reticulated Jewelry/Merging Metal Earrings priced at $42.00 amongst other eye-catching jewelry for moderate prices.
Beth's craft transcends mere adornment. It's complete ingenuity that mirrors nature and feminine grace. "Women are the birth and growth of positive footprints on the world, as well as the people around them. We all deserve a reminder of our own power and influence while pursuing our own path. I hope along your journey, you find your passion, hold it tight and always keep the faith," Beth remarked.
Media Contact
Company Name: Arouxson
Contact Person: Beth Glosner
Email: Send Email
Phone: 717-870-1750
Country: United States
Website: https://www.etsy.com/shop/Arouxson