Close, Relax, Basics – Kaiya Angel
Today, there is good news to be announced that the launch of a new baby clothes official online store – Kaiya Angel. After a long period of hard work and dedication to preparatory work. Now the website is moved into its final phase, and nearly about to go online, stay tuned!
To get more information about this new brand, please kindly read on.
1. Who is Kaiya Angel?
This is a rising baby brand like the stars of tomorrow, dedicated to giving babies a warm, comfortable, and healthy growing environment.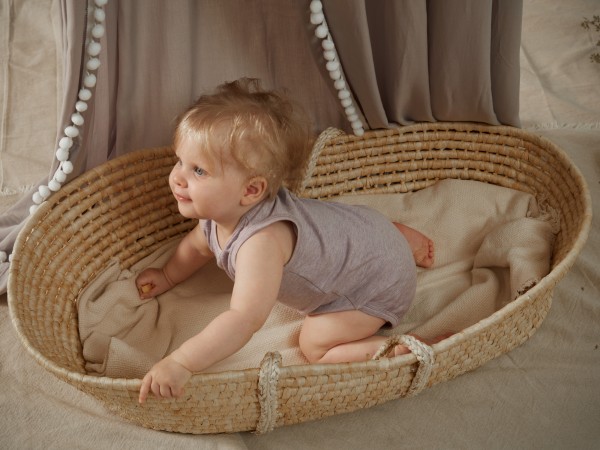 2. What products does it sell?
2.1 Sleeping Sacks
The wearable sleeping sack is a great sleeping partner for every baby. On one hand, it is like a mother's embrace to soothe them. On the other hand, it is like a solid shell to protect them, giving them a long, comfortable, restful sleep.
2.2 Rompers
Rompers with ultimate softness and coziness have plenty of room for babies to play, kick, stretch, wiggle, etc. The relaxed design is also suitable for them to wear diapers without any uncomfortableness.
2.3 Accessories
Various high-quality baby accessories including hats, headbands, bibs, swaddle blankets, mitts, etc. are also available here online.
3. Brand Advantages
3.1 Nice Fabric Material
Natural, healthy, organic, friendly fabric selection. Softer, more breathable, more comfortable, more durable without harms to babies' sensitive skin.
3.2 Pleasing Design
The designers have used some vibrant, natural elements such as sea and shells, particularly for sleep sacks. To make everyone can see quality from the details.
3.3 Satisfactory Service
Besides the quality of products, it is also essential to do a good job of services. This baby clothes company is with complete pre-sale and after-sales service system to offer every customer an inspirational shopping experience.
3.4 Advanced Production Technology
Kaiya Angel is an experienced baby clothes company that has a strong technical force and advanced production technology.
Every baby is assured to grow up, behind the Kaiya Angel escort. Welcome to visit!
Media Contact
Company Name: Kaiya Angel
Email: Send Email
Phone: +8613626696955
Country: United States
Website: https://kaiyaangel.com/