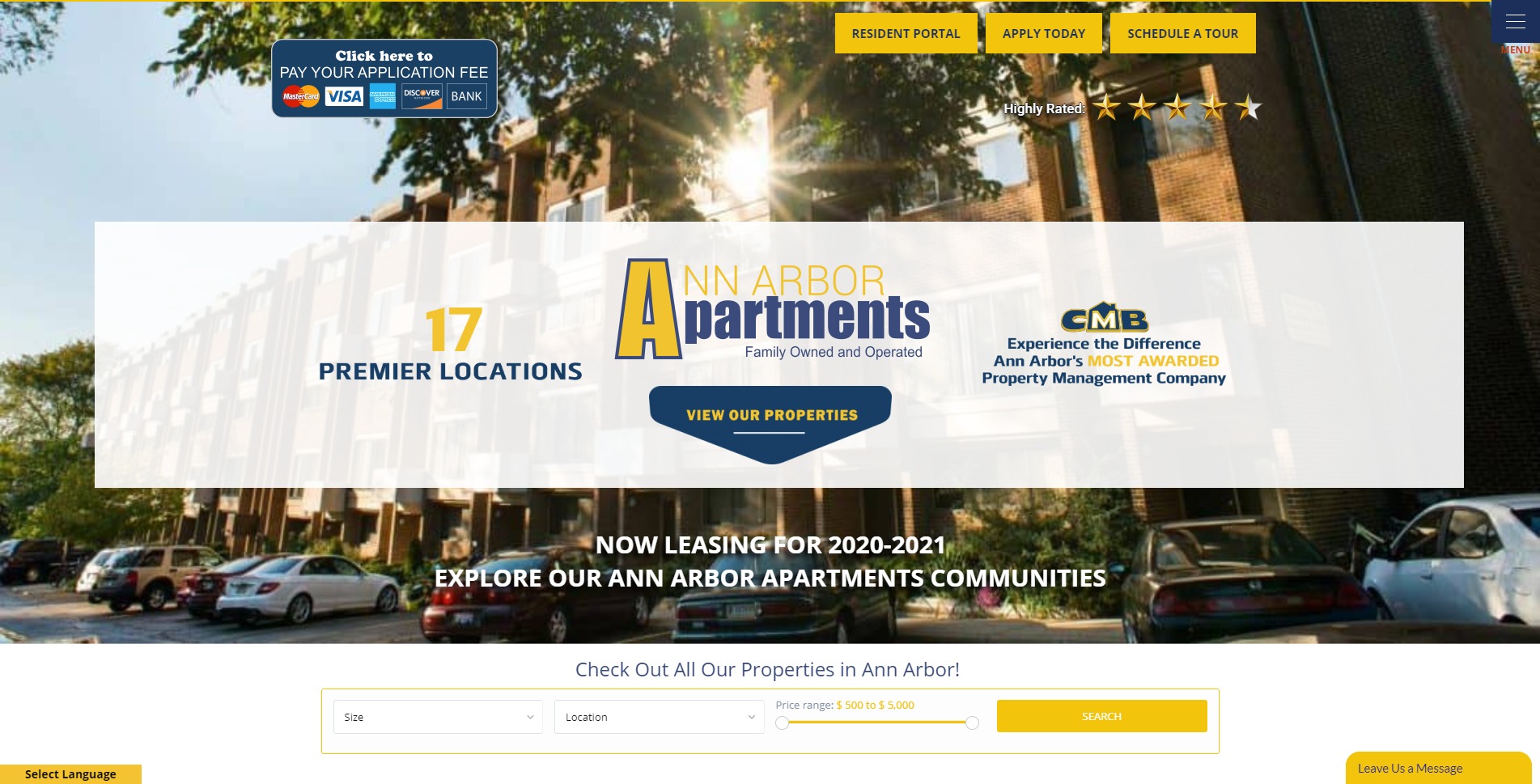 Ann Arbor Apartment, a rental company operating in Ann Arbor, Michigan has received a Google Reviews rating of 4.6. The company is using this rating to enhance its performance property management.
While most businesses, especially property management companies abhor reviews due to the possibility of being adversely reviewed, Ann Arbor Apartment, a rental company operating in Ann Arbor, Michigan, views them positively. The company which has been inviting its residents to review and rate their services and properties has been using the reviews to improve how they treat their customers. The company is currently rated at 4.6 in the Google Reviews, a rate which is termed as excellent in the service industry. While revealing the rating in the Google Reviews , the company spokesperson said they are elated by the results adding that they are aiming at getting a five star rating , the highest possible in the platform.
When asked how they have managed to achieve this, the company spokesperson said that they have always aimed at giving their residents the best services. "We treat all our residents as family. As a family owned and operated company , we aim at making them comfortable , responding to their needs as quickly as possible and making promises which we know we can keep," added the company spokesperson.
The company has been encouraging its residents to give feedback on their properties and services. Their argument is that such feedback and review allow them to serve the residents better. "We always welcome comments and feedback from the residents. Whether positive or negative, we use those comments to serve them better. If they are positive we feel good and enhance the areas where our performance has been positively rated. If they are negative, we do not feel discouraged, rather it is a lesson learnt," said the company spokesperson while adding that it is through such comments or reviews that they can win back the customer. "We are responsive to our customer needs and any time a resident complains of our services and properties, we take action and rectify immediately to ensure that the resident does not suffer," said the company representative.
Among the areas where the company has been positively rated include; high maintenance, superb customer service and support, well maintained properties and professional services. The company promises to continue offering the best services, enhancing their excellent performance and quickly responding to the customer complaints.
About Ann Arbor Apartment
Ann Arbor Apartment is a top rated property rental company in the Ann Arbor area of Michigan, United States of America. The company has been in operation since 1992 where it has been serving students and staff of University of Michigan and other residents in the neighboring areas. Over the years the company has grown to be a preferred property rental company in Ann Arbor and surrounding areas. The company has adopted a unique model where it treats all its residents like a family. They have strived to provide the best to their residents, offering services and assistance that make their stay in Ann Arbor comfortable. With its team of highly professional managers from CMB property management, Ann Arbor Apartment offers reliable and effective services aiming at providing utmost satisfaction all the time.
Media Contact
Company Name: Ann Arbor Apartments
Contact Person: Media Relations
Email: Send Email
Phone: 734.741.9300
City: Ann Arbor
State: MI
Country: United States
Website: https://annarborapartments.net/