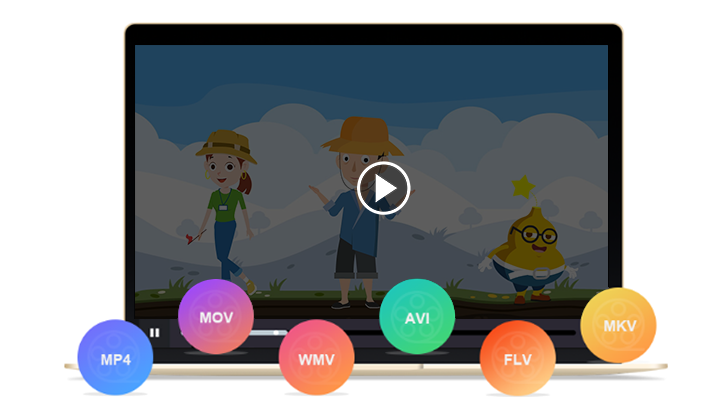 The cartoon video maker can help YouTube influencers increase their audience following and subscription online.
Animiz is a platform that offers diversity to its users. Today, Animiz has launched a cartoon video maker for YouTube influencers who want to increase their following and become mainstream on YouTube. They can create their cartoon videos in a wide range of styles using the beautiful scenes, roles, shapes, audio, and other elements provided by the software. The simplified user interface helps to make cartoon videos in minutes. Animiz allows users to unleash their creativity and produce breathtaking cartoon videos for product marketing. The software is ideal for creating sales demos, explainer videos, tutorials, product presentations, and much more.
The cartoon video maker has a library of templates and plenty of animation effects that provide smooth transitions between scenes to make the videos more compelling. Producing cartoon videos with Animiz is easy using the beautiful templates provided. Users can customize the templates by adjusting the visual and textual elements to suit the demands of the projects. They can freely select the characters, scenes, and roles to add to the presentations.
"Our cartoon video maker for influencers is designed to help influencers increase consumer purchasing decisions," said Jerry Fong, designer of Animiz. "Our tools can help them utilize their strategies correctly to benefit their cause. With interactive camera effects, they can emphasize their points and amaze their audiences with rotating, panning, and zooming effects. We offer them unparalleled customization options they can use to tweak their videos to the desired tone."
YouTube influencers can create captivating cartoon videos that help to build close relationships with audiences. Using various animation effects, they can present products with much authenticity to help sell or recommend products to audiences or influence their purchasing decisions. Since they understand their audiences, they can tailor the videos to their needs to drive higher engagement.
Animiz offers plenty of royalty-free vector images, camera effects, and powerful voiceover and subtitling elements that help to embellish cartoon videos to make them unique and fun to watch. Influencers can create as many cartoon videos as they desire and export them directly to YouTube and other platforms, including Facebook, Wistia, Vimeo, and more. They can use them to tell brand stories that will help to connect with YouTube audiences.
For more information, please visit http://animiz.com/.
About Animiz
Animiz is revolutionizing the way businesses present products to the digital markets. The company is investing in technology to ensure it provides the right software products that measure up to the ever-evolving trends. Their products are tailored to industry and market demands.
Media Contact
Company Name: Animiz
Contact Person: Jerry Zhang
Email: Send Email
Phone: +86 020-61972665
Country: China
Website: http://animiz.com