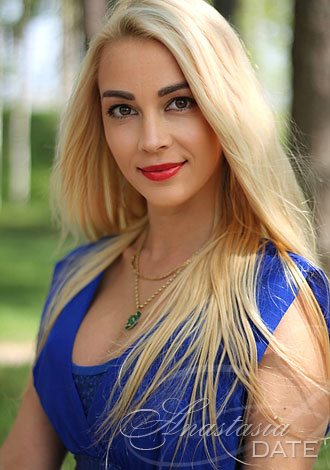 AnastasiaDate reveals its best day trip destinations located in Warsaw's surrounding region to help members discover more about Poland.
International dating service AnastasiaDate has revealed its favorite places to discover from the city of Warsaw to help enlighten members about sightseeing opportunities around the region. These top five day trips are guaranteed to deliver a wonderful experience to members during their Warsaw visit.
AnastasiaDate is one of the leading international dating services enjoyed by singles looking for their ideal European matches. The platform is always looking to deliver the best advice and aims to pick the most interesting places to explore for a truly romantic experience.
The popular dating service has chosen its top five-day trip destinations that members are sure to enjoy while on a vacation to the vibrant city of Warsaw. Warsaw, the capital of Poland, is located on the Vistula River and is a wonderful city for tourists looking for adventure.
At the top of AnastasiaDate's day trip list is an excursion to the Masurian Lake District, a region with a great combination of real beauty, tranquility, and nature. Visitors can enjoy the sight of the famous ancient castle at Nidzica, the Lyna River, an attractive forest and some strikingly beautiful villages.
AnastasiaDate's second recommended day trip is the famous town of Zelazowa Wola. It is famous as the birthplace of the great Polish composer Frederic Chopin. His home has been converted into a museum with some attractive botanical gardens surrounding it.
The town of Kazimierz Dolny is AnastasiaDate's third top day trip, being a glorious place with Renaissance architecture and 14th-century castle ruins. It also has a beautiful market square and some renowned churches.
AnastasiaDate's fourth selection is Bolimow Landscape Park, a popular nature park located in a delightful setting on the outskirts of Warsaw near the town of Lowicz. Bolimow offers the ideal settings for a hike through forested areas and wildlife.
AnastasiaDate's fifth and final choice of a day trip in the region of Mazovia. It is sure to give visitors a real taste of the famed Polish folk culture and offers the chance to visit numerous museums. In particular, the Radziwill palace and gardens offer a real treat for visitors.
Singles ready to connect with Polish members can contact them using AnastasiaDate's range of features including Live Chat, CamShare, and photo swap.
For more information, visit AnastasiaDate.
About AnastasiaDate:
AnastasiaDate is the leading international dating service that facilitates exciting and romantic companionship between men and women all over the world. Founded in 1993, AnastasiaDate now has over 20 million international users and attracts more than 80 million visitors annually. Additionally, over 1.5 million conversations are exchanged onsite daily. AnastasiaDate is committed to member safety, customer satisfaction and the ongoing pursuit of innovation. Part of the Social Discovery Ventures network, AnastasiaDate is headquartered in New York with additional representation in every country it touches, providing a high level of customer service to a worldwide clientele. All members are able to communicate across a variety of top-notch multimedia platforms, including video chat and a mobile app for Android devices available in Google Play.
Media Contact
Company Name: AnastasiaDate
Contact Person: Media Relations
Email: Send Email
Phone: +1 (212) 609-0533
Country: United States
Website: http://www.AnastasiaDate.com