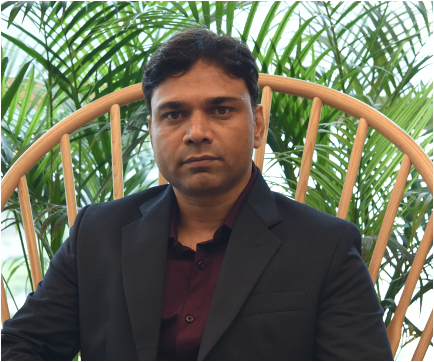 What is ANALYTICS INSIGHT
Analytics Insight is the world's first print and digital publication focused on Artificial Intelligence, Big Data Analytics and Robotics.
The Analytics Insight platform uses extensive market research, data, and algorithms to pinpoint emerging trends and future growth opportunities and help organizations determine where to compete. It helps decision-makers to innovate technology processes, predict sales with the ability to sense, react, and adapt to changing market conditions.
An Interview with Analytics Insight CEO Ashish Sukhadeve
To better understand the success of this great company, Media Coverage has recently asked some questions to Analytics Insight CEO, Ashish Sukhadeve.
Q: What differentiates Analytics Insight from competitors?
A: Our focus remains exclusively on emerging technologies such as Big Data Analytics, Artificial Intelligence, Robotics, and its sub-sectors. Analytics Insight reaches an affluent audience with high technical knowledge which includes technologists and influential leaders who create and shape the industry. Brands adore Analytics Insight as a platform to demonstrate their thought leadership and innovation to a niche community of highly ambitious industry leaders, tech entrepreneurs, and investors. The platform also unites the world's premier influencers. It offers customized solutions to drive that level of leadership and recognition to enterprises.
Q: What problems Analytics Insight solves?
A: Our analysts perform extensive market research, use data to pinpoint emerging trends and future growth opportunities and answers key strategic questions faced by enterprises such as:
Which disruptive technologies help enterprises to improve the current processes/models?
Which emerging trends will affect the market or replace existing technologies?
What are the strategies adopted by organizations to stay competitive?
Which technology should they invest in?
Which geographic market should they enter?
Analytics Insight publishes comprehensive insights and reports addressing all the questions. It helps organizations and their managements track the current market trends in different geographies, identify potential customers, form strategic partnerships, build and improve products and expand market reach thereby increasing revenues and contributing to the economic growth of the nation.
Moreover, we feature opinions and views from top leaders and executives in the industry who share their journey, experiences, success stories which significantly helps budding leaders and startups to grow profitable businesses.
Q: What Are Your 3 Biggest Accomplishments as Analytics Insight CEO?
A: I am fortunate to have a great team that shares the same vision I have and helps the company grow by trying out new things and improving the existing processes. In 2020, three of the biggest accomplishment that I feel notable is scaling up the startup, increasing profitability, and getting recognized in the industry. Moreover, I have been recently accepted to the Forbes Business Council as an Official Member and I look forward to contributing to the council with insights as an expert panel member.
Media Contact
Company Name: Analytics Insight
Contact Person: Ashish Sukhadeve
Email: Send Email
Country: United States
Website: https://www.analyticsinsight.net