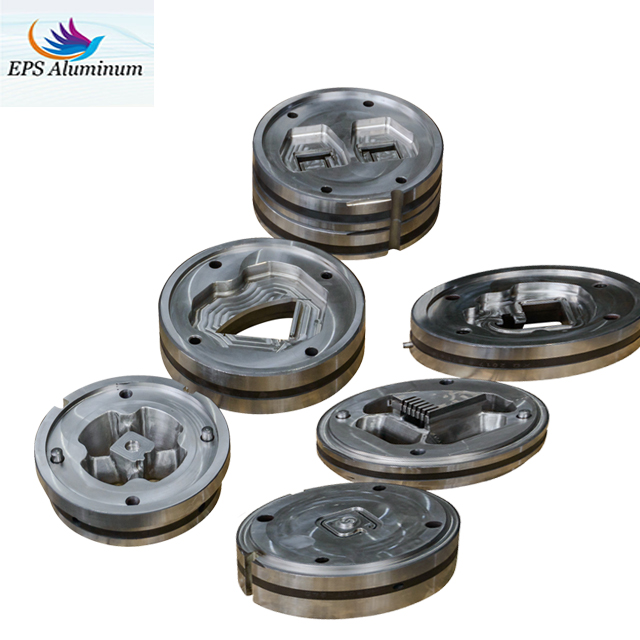 For EPS aluminum, the aluminum product profiles vary greatly, They can accurately customize the right products for customers.
Aluminum is a soft, ductile silvery-white metal that is the third most abundant element in the earth's crust. Aluminum and aluminum alloys are widely used in the fields of solar photovoltaic, construction, automobile, rail transportation, electronic appliances, machinery, daily durable consumer goods, and packaging materials due to their excellent properties such as lightweight, easy processing, corrosion resistance, thermal conductivity and strong recyclability.
Jiangyin EPS Aluminum Co., Ltd. is located in Jiangsu Province, Wuxi City. They are a producer of both aluminum extrusion tools and aluminum extrusion products for a variety of utilities. They provide tools like extrusion dies for all kinds of aluminum products, extrusion equipment, and spare parts such as extrusion press container, dummy block, and container liner. Additionally, the aluminum extrusion profile includes aluminum square tube, aluminum heat sink, and aluminum windows and doors, they are also our specialty. EPS aluminum provides these products to a wide number of customers across Asia, Europe, and parts of the Americas. It is a high technology company, specializing in the aluminum foundry industry. EPS adopts a modern enterprise management model, do best to achieve a multi-win-win among the company and customers.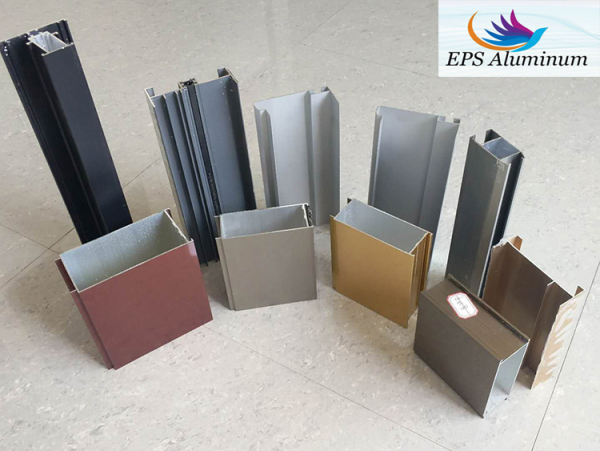 Aluminum products not only have huge demand in the world, but also have many producers. In the face of many competitors, why do purchasers choose EPS?

1. Professional leading in aluminum industry
With so many years' application experience in manufacturing industrial aluminum profiles. EPS has extraordinary customized flexibility and reliability.
In the past few years, They have developed a perfect system, which includes drawing, designing, processing and packing. Their customers from all over the world, the USA, UK, Mexico, Greek, India and so on. Their professional QC system will ensure the aluminum products meet your need in every aspect. Especially for some difficult products, They can provide good technical assistance. Not only EPS can be your long-standing suppliers, but also will be a reliable partner and backup.
2. Strong capability to supply you custom aluminum products in a short time
EPS is not only an aluminum profile manufacturers, but also have their own dive shop and individual capability to design and manufacture aluminum extrusion dies and tooling. When They receive customers' drawings or samples, They can start design the extrusion dies, producing the profiles, further processing and packing all in their factory. Obviously, it will save you the cost of money and time.
3. A variety of product categories.
They accept all kinds of aluminum profile orders, include aluminum tubes, aluminum closets, heat sinks, solar panels, aluminum doors and windows, and other industrial aluminum profiles and building aluminum profiles.

4. Good after service
They will provide the good after service for customers:
1) Accept OEM order,
2) Send all drawing to confirm, change the technical idea,
3) Quick producing and delivery time,
4) List the using notice and instruction,
5) Provide the 24-hour service.
For EPS aluminum, the aluminum product profiles vary greatly, They can accurately customize the right products for customers. They are specialized in specific or difficult products. Extrusion dies can be made for a relatively inexpensive cost, and the aluminum profiles can be cast quickly and easily.
The website is well maintained, features a variety of languages, and has plenty of detailed information available on their products. Inquiries, orders, and other information can be found on the website.
Go to www.eps-aluminum.com for more.
Media Contact
Company Name: Jiangyin EPS aluminum Co.,Ltd
Email: Send Email
Phone: +86 18800696026
Address:6, Xinyuan Road, Jiangyin City
City: Wuxi
State: Jiangsu
Country: China
Website: https://www.eps-aluminum.com/