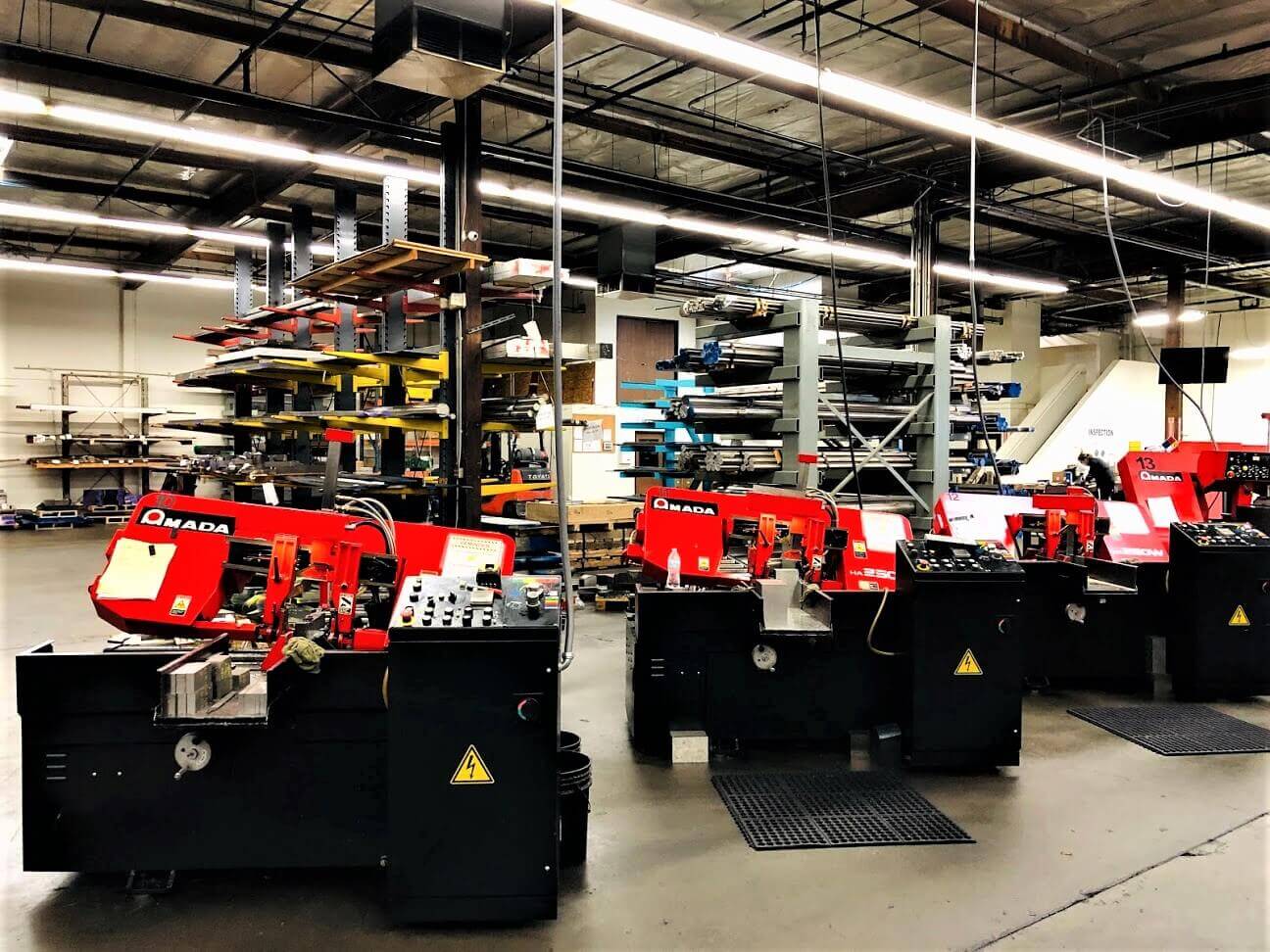 Alloy metals get awarded for being a helping hand when no one else could. The award was extra spectacular because they were providing a need in an emergency period.
The bosses at alloy metals talked about how tasking it was to supply that much of the required parts since they were the only ones looking to at that time.
Since Alloy metals Company has been a major supplier and distributor of several other metals before then, the pressure wasn't as pressing as a company new to the demand of such supply.
People tend to find it difficult to trust a company for the supply of commercial-grade titanium, aluminum, stainless steel, and nickel, alloys, but when there was a time when there wasn't a choice. They had to be left with a capable company like Alloy metals Company.
It was indeed a shocking experience for Boeing Research and technology seeing how Alloy metals could handle the supply. Boeing had to award Alloy metals with an outstanding award for processing and delivering the required parts in support of a 777critical development shortage. Especially when it was impossible for other distributing and supplying companies. Stakeholders at Alloy Company cannot explain how tasking it was on the company but the love for consumers and the fact that these consumers deserve nothing less than the best geared them on. This has been the most important thing to Alloy metals throughout their seven years of existence. Their mission has always been to forge a lasting relationship with customers & vendors built on integrity.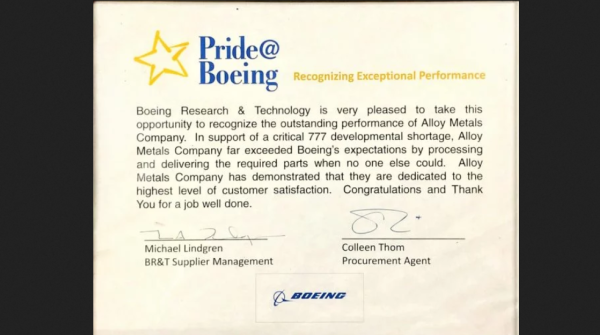 When Alloy Metals Company isn't giving outstanding support they are giving fast and reliable distribution of aerospace and commercial grade nickel, stainless steel, aluminum and titanium alloys to different countries of the world. They also run the Resale Consignment Program, which allows their customers to sell their used or overstock materials back into metal recycling. Ordinarily, getting metals back into metal recycling isn't as easy, usually; a company already in the business tends to make things better. Companies like Alloy metals Company.
Getting such an award was indeed a great achievement for Alloy metals Company. It was so gladdening to get such a well-deserved award from Boeing Research and technology; a company that understands us well enough to know how deserving it is. It has been a wonderful recognition we at Alloy metals have thought of as newsworthy. We saw it as important enough to be shared with our customers. This is to assure you of how your satisfaction is all we care about.
Alloy Metals Company was also nominated as the supplier of the year by Boeing Research and technology.
About Alloy Metals Company
Alloy Metals Company is a distributor of many related metal products and key supplier of aerospace and commercial grade nickel, aluminum, titanium, stainless, and steel alloys. Since its existence in 2014, it made it a core value to be reliable and fast. Other services offered by Alloy metals Company are forging, cutting, heat treating, machining, and grinding. Founded in Los Angeles, it has been able to supply to several other countries. AMC offers effective solutions that make your total material management sensible, safe, and financially convenient.
Media Contact
Company Name: Alloy Metals Company
Contact Person: Media Relations
Email: Send Email
Phone: 562-941-1616
Address:3400 E 69th St
City: Long Beach
State: California 90805
Country: United States
Website: http://alloymetalsco.com/