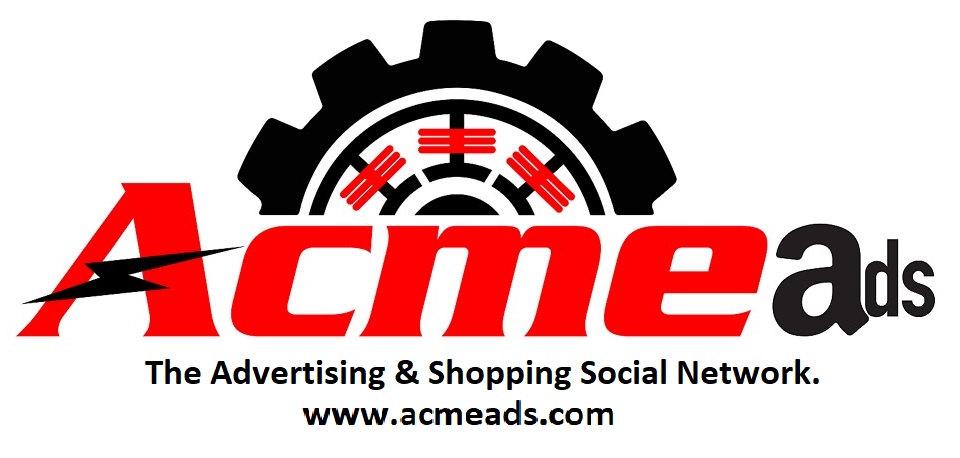 January 15, 2021 – Canada-based AcmeAds is the first social network exclusively devoted to online advertising, shopping, and classified ads. AcmeAds is a free networking channel just like the famous ones, but with a refreshing difference. Anyone can join AcmeAds and start their own online store!
Social networks are fueling rapid growth in all sectors. It is but natural to see a dedicated advertising and shopping social channel for serving the huge demand for online shopping in the wake of the pandemic. AcmeAds combines the ease of a social network with the facilities of e-commerce marketplaces like Amazon or Craig's List.
"AcmeAds welcomes all brands, entrepreneurs, freelancers, and professionals to join in and start their new year's journey with a bang," said Tommy Kyros, Founder and CEO of AcmeAds.
AcmeAds makes selling online even better with live chat and Zoom video chats for direct and personal engagement. New features like live auctions to be added in the near future will make it unparalleled as an e-commerce platform.
"As an exclusive and global channel, AcmeAds will stay away from fake news or crazy tweets from politicians and focus strictly on business," says Melanie Kyros, the company's CFO.
The impetus for starting the platform came from the situation prevalent due to Covid-19, during which Melanie's cousin too was forced to shut down his hair salon. AcmeAds aims to help all small business owners and brands who are struggling to stay alive.
Canada's first official social network that integrates e-commerce and advertising, AcmeAds aims to become a strong rival to the big social media channels. All business owners, entrepreneurs, and shoppers are welcome to join the network to start making new connections, create new fans and following, offer exciting products with photos and videos, or join other groups and communities.
Watch AcmeAds teaser on YouTube: https://www.youtube.com/watch?v=pIuxCSxqImc
For more information, please visit: www.acmeads.com
Media Contact
Company Name: AcmeAds
Contact Person: Tommy Kyros
Email: Send Email
City: Toronto
Country: Canada
Website: https://www.acmeads.com/