"Reggaetón Cruise," has been called a techno-beat "The Great Gatsby" and a "fascinating intertwining of characters and settings." The novel's themes include viral fame and hyperreality. The narrative plot is complex and the characters from all over the world.
Los Angeles, CA, USA – June 21, 2021 – Ecuadorian-American author Patricio X. Maya is making a mark in the publishing world. His first novel, "Reggaetón Cruise," has been called a techno-beat "The Great Gatsby."
Released April 27, 2021, and published by the Hollywood indie press, Grady Miller Books, this powerful debut marks the launch of a novelistic career that will be unpacked over time.
Social media, the international leisure class, and migration are pivotal in this provocative and funny novel made with and for our times.
Born in Ecuador and raised in the United States, Maya, who began writing poems in Spanish as a teen, is a new voice in the global literary village. Equally, at home in Spanish and English, he has chosen the world language of English for his panoramic book. The book's themes are viral fame, terrorism, and hyperreality.
Maya also leaves hints of the precariousness of an almost perfect world that allows everyone to be everywhere at once. The novel is serious, but never too serious. The Reggaetón Cruise sails on.
Early Reviews
"This techno-beat novel works like a moral G.P.S. We need it to navigate our convoluted times." – Pío Tapia, Literary Critic.
"… Thoughtful and hilarious… 5.0 out of 5 stars" – Nicholas Grecco, Educator.
"This is a cruise to die for… literally." – Graydon Miller, Editor.
"Reggaetón Cruise is a warning that reads like a celebration or a celebration that reads like a warning. It's subject? That wonderful net of immensurable proportions: our era." – Pío Tapia, Literary Critic.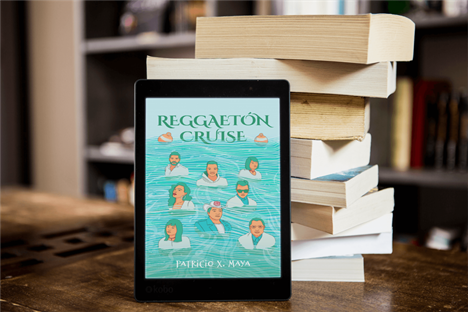 "Reggaetón Cruise" is available on Amazon in eBook and paperback.
Maya's other books include the hip essay collection, "Walking Around with Fante and Bukowski" and the Spanish poetry book, "80 MPH." His second novel "Too Much Sweetie," that strangest of things, a sensual novel of ideas, will be forthcoming from Grady Miller Books.
About the Author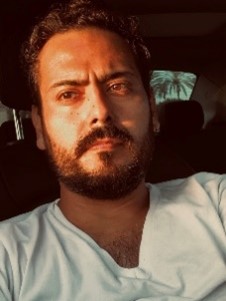 Patricio X. Maya was born in Quito, Ecuador, and moved to California at age twelve. Maya teaches Literature and Culture at the Los Angeles City College. He has been a Guest Scholar at CalArts and a lecturer at the Los Angeles public library's summer lecture series.
For author interviews, public appearances, or book signings, contact May at book@reggaetoncruise.net or call 323-252-4239.
Media Contact
Company Name: Reggaeton Cruise
Contact Person: Patricio X. Maya
Email: Send Email
Phone: (323) 252-4239
City: Los Angeles
State: CA
Country: United States
Website: http://reggaetoncruise.net