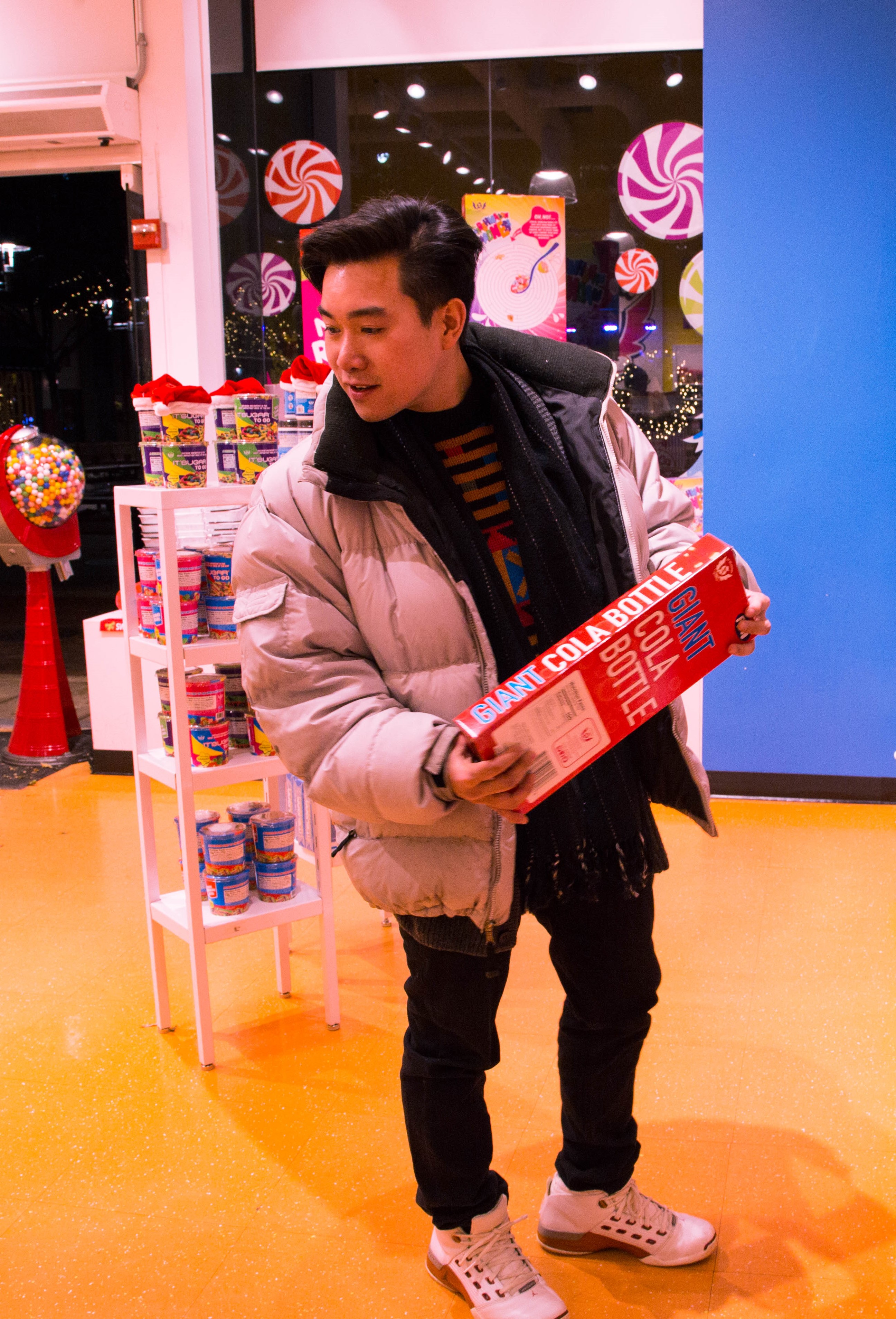 A proverb says, "Music gives a soul to the universe, wings to the mind, flight to the imagination and life to everything." This is absolutely correct and this is the reason that in every corner of the world, music is heard a lot and the people associated with this business are simply adored. Singers and musicians turn out to be the icons of all and sundry. Hip hop is a genre of music that has been spelling magic with the masses and music aficionados world over in particular among the youth who are literally mad for this musical genre.
A Fleeting Look at Fat Panda Tuan
Among quality rappers of the world, there is a name that needs no words of praise is none other than Fat Panda Tuan – an emerging Maryland rapper who is popular for his unique witty style among his listeners. His music videos on YouTube and on all over social media grab the eyeballs and fetch a considerable amount of views. Born in Vietnam, Fat Panda Tuan then moved to Maryland in USA where he is based today. By the time, he was in junior high school his parents got divorced and he so became depressed. He also dealt with self-esteem issues and weight management. Being a courageous guy, he overcame all of these problems when he found fitness. He studied wireless and network technologies in college and then studied anatomy and physiology to become a certified personal training professional.
A Multi-Talented Personality
Besides being a music icon, Fat Panda Tuan is a certified fitness trainer and a chef. His skills in these trades have made him pivotal in those careers also. He worked as a General Manager in Fitness Center in Los Angeles.
Musical Background and Initial Days of Career
Music is in his genes and the liking for the profession developed from his father's influence, who is a famous keyboard and guitar player in Vietnam. He got inspired by his father and then went on learning a number of genres of music such as Jazz, Tango, Cha Cha, Latin Music and Swing. He loved hip hop and to quench his thirst for the genre, he started rapping with his school friends and continued it till his college days.
What Made Him Leave Music Career and Join Another Profession?
Initially he could not find the deserving place in music industry and this turned out to be depression which led him to leave the career in midway. He then chose to join as a 'Personal Trainer' to move head in this field. Although he had left the music, but the love for music remained in himself.
Return to Music Industry Once Again to Make His Name
Despite being successful in fitness, Fat Panda Tuan was not satisfied, as his mind was with the profession, but his heart and soul was in music. This is because music was what his life was all about. Whenever he composes something, he feels energetic, lively and confident. Music is his soul and when he discovered the truth, he decided to return back to his only love 'music'.
Fat Panda Tuan made his comeback in music fraternity with oomph and aplomb in 2018. He got noticed by the masses after he released LP 'Shinboi Tempura'. It carried 14 tracks and all were produced by Kid Ocean Beats.
What Inspires Him?
He is supremely inspired by popular Japanese culture. In his raps, there is a fusion of modern hip-hop and Asian culture. In his recently released single (music video), 'Atari' Tuan raps about the popularity of the Japanese culture.
What Makes Him Distinctive?
Fat Panda Tuan knows the pulse of the fans and presents what the audience likes. His catchy and energetic style of singing makes his performance super spongy for the fans.
What Future He Sets for Himself?
Fat Panda Tuan has set many goals for his future and one of them is to tour around the world as an internationally renowned rapper.
Media Contact
Contact Person: Fat Panda Tuan
Email: Send Email
Phone: 408-895-9507
City: Germantown
State: Maryland
Country: United States
Website: www.fatpandatuan.com