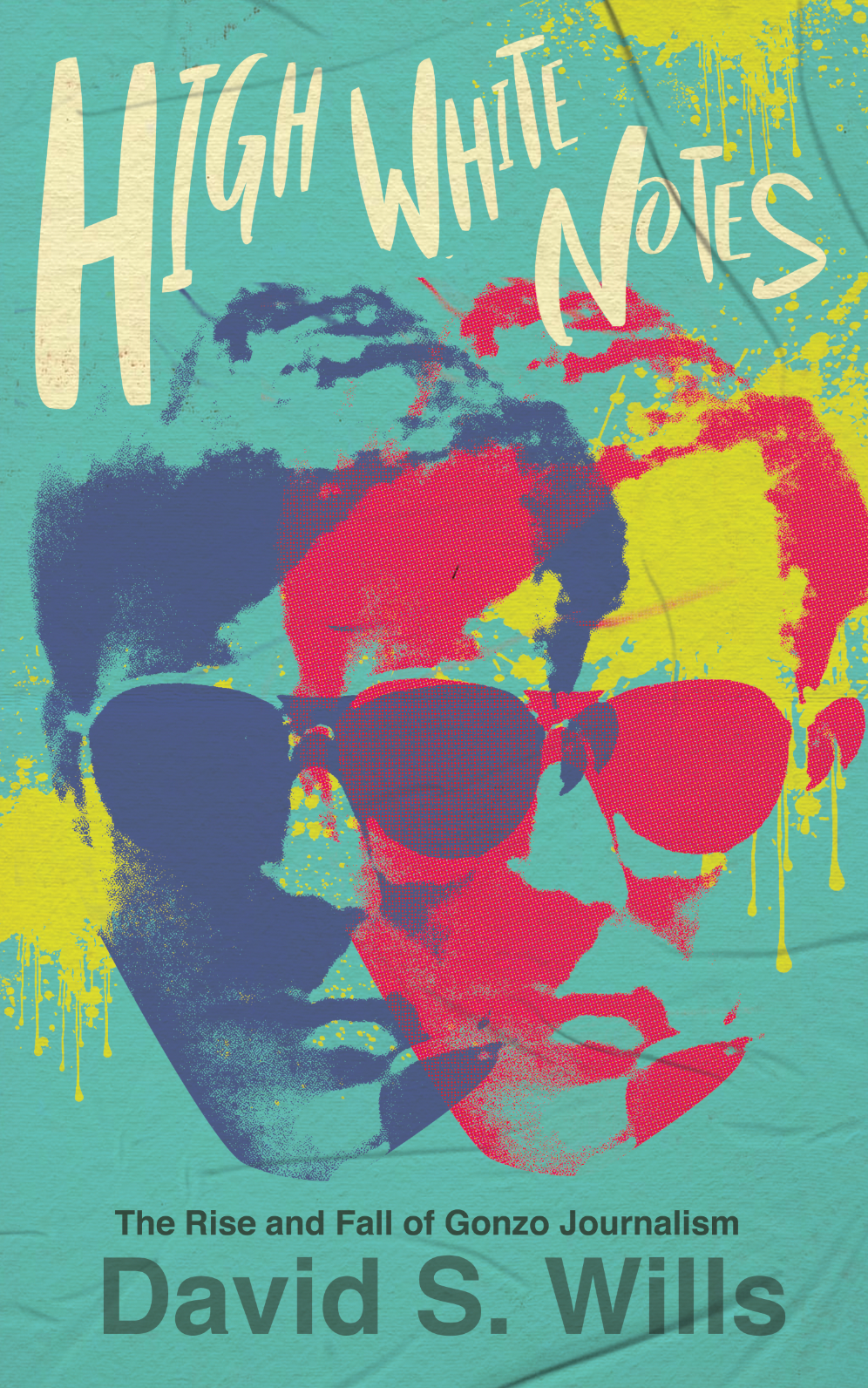 Author and founder of Beatdom Books, David S Wills, has announced that his book about Hunter Thompson, High White Notes: The Rise and Fall of Gonzo Journalism, will be released on the 11th of November. The release date of the book coincides with the 50th anniversary of 'Fear and Loathing in Las Vegas' being published in Rolling Stone. Published as a book some eight months later, Thompson's most famous work was revolutionary in its depictions of drug use and its dissection of the 1960s counterculture. Thompson's blend of fact and fiction and his unique descriptive style make the Jubilee Anniversary of his Rolling Stone publication a worthy one.
Arguably one of America's best journalists and authors, Hunter Stockton Thompson grew to prominence after he founded Gonzo Journalism in 1970, a unique and fearless style of reporting. He rose to prominence after spending a year living and riding with the Hells Angels motorcycle club to write a first-hand account of their lives and experiences, titled Hell's Angels and published in 1967, but it was Fear and Loathing in Las Vegas that ensured his place in American literature.
David Wills' book, High White Notes: The Rise and Fall of Gonzo Journalism takes a close look into Thompson's writings. He traces the author's life from birth to death, exploring how he developed his incendiary literary voice and why he used such odd techniques to craft a form of prose that defied categorization. Wills explores how Thompson was influenced by his literary heroes, Hemingway and Fitzgerald, as well as the turbulent era of his formative years, to craft his explosive writing style and produce some of the most daring works of the period.
Divided into two parts, High White Notes examines Thompson's ascent to fame and his fall from grace, a period that saw him give in to writer's block and mediocrity. Wills gives both an overview and an in-depth look into considerably one of the most misunderstood authors to this day. It is a highly critical work, which will dissect his weakest efforts as well as his finest and setting Thompson in his rightful place as a serious but misunderstood American writer.
According to Ron Whitehead, Outlaw Poet & U.S. National Beat Poet Laureate, 'High White Notes: The Rise and Fall of Gonzo Journalism by David S. Wills is the most insightful and in-depth study yet of the life and work of Hunter S. Thompson.'
High White Notes will be released in November 2021 to coincide with the 50th anniversary of the publication of "Fear and Loathing in Las Vegas" in Rolling Stone.
For more information, visit www.beatdom.com
Media Contact
Company Name: Beatdom Books
Contact Person: Media Relations
Email: Send Email
Country: United States
Website: http://www.beatdom.com/