GLENEDEN BEACH, Ore. – July 23, 2021 – Incisive and timely, CD Harper's "In His Father's World: The Love Affair of Seth Hunter Jr. and Sandy", is a bottom–up history book set during the Civil War era with an unconventional story of family and slavery. It explores the horrors of the slave trade, gives a glimpse of the plantation life through the story of Seth Hunter Jr., his family and the people in his land. Undoubtedly, a still-relevant reflection on the role that skin color plays in American society.
The book was deluged with five stars from Hollywood Book Reviews, "A memorable, important and complex yet compelling read, author CD Harper's 'In His Father's World' is a must-read historical fiction and drama. Filled with strong language which reflected the setting and era of the novel perfectly and emotionally complex characters that readers will either love or hate strongly, the narrative is more important now than ever before as racism and violence has seen a strong resurgence in recent years, and the need to learn from our past is critical to our future."
Harper's writing style received good comments on how challenging it would be to tackle a sensitive issue, yet the author did it with finesse and with an unapologetically realistic delivery packed with emotion.
Harper's "In His Father's World" tells the story of Seth Hunter Jr. and Sandy, a white plantation owner taking over his father's land and a slave woman who fell in love with the man as children but must find it within herself to seek a life of freedom. Set during the years of the Civil War, Seth Jr. finds his world turned upside down as the luxuries and way of life he's always known come under threat by Northerners and the notion of freedom for the slaves under his control. Despite his love for Sandy and their family, his lifelong indoctrination leads him to view his makeshift family as slaves, leading Sandy to take drastic steps to find freedom and peace for not only herself but their two children. A story analyzing racism and slavery in U.S. History, and the themes of freedom, change and ignorance, this book dives deeply into some of the nation's most haunting years.
Sandy's character on the other hand, and the unexpected events that come in between her and Seth Jr., draw her south and how desperately she values their freedom. The human suffering caused by such actions leaps off the page in this heart-wrenching book.
Harper's writing display ingenuity being able to grasp the depth and breadth of slavery's horror. With careful research on life and culture in the era, readers will feel instantly immersed in that time and the places that then existed. As Hollywood Book Reviews' Tony Espinoza stated, "As a fan of historical fiction, it was interesting to see the lives of those not fighting in the war, and despite how uncomfortable the language and the actions of characters like Seth made me as a reader, it was important to showcase the behavior and attitude that lead to the North going to war with the South to begin with."
This read is recommended for readers seeking insightful literature that gives a wealth of historical information while at the same time provide awareness on the moral issues and views of the people in the Civil War era. It also gives eye-opening insights on how standing up for one's self and fighting for what one thinks is right is never a bad thing.
For more information about Harper and his other works, visit his website at https://cdharperbooks.com.
"In His Father's World: The Love Affair of Seth Hunter Jr. and Sandy"
By CD Harper
Kindle | $3.99 | 978-1-64753-654-1
Paperback | $11.99 | 978-1-64753-653-4
Available on URLink Print & Media, Amazon, Barnes & Noble and other online book retailers
About the Author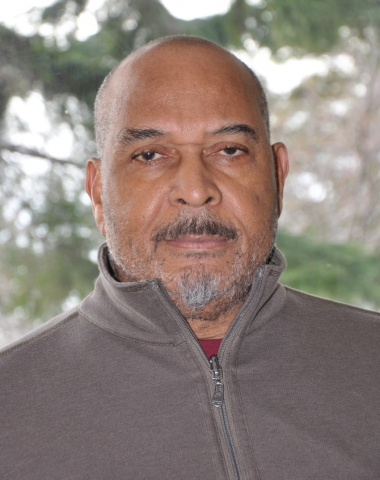 CD Harper was born in East St. Louis, Illinois. He is a retired Professor of Theatre Arts and Dance at California State University, Los Angeles. He served as Chair of the Department of Theatre Arts and Dance, founding Executive Director of the Harriett and Charles Lockman Fine Arts Complex, founder of the Luckman Jazz Orchestra, and served as the executive assistant to the President of the University. He holds degrees from the University of Illinois and St. Louis University. Dr. Harper has published several novels and a book of short stories. He resides in Gleneden Beach, Oregon.
Media Contact
Company Name: URLink Marketing | URLink Print and Media
Contact Person: Media Relations
Email: Send Email
Phone: 1-888-980-6523
Address:1603 Capitol Ave., Suite 310
City: Cheyenne
State: Wyoming 82001
Country: United States
Website: www.urlinkpublishing.com/