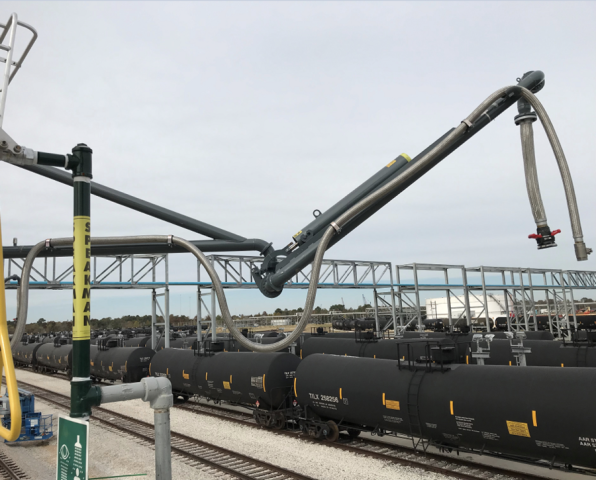 Premier loading and unloading arm provider S&S Technical invites all to take advantage of their professional services for top loading arms, bottom loading arms, and loading & unloading solutions. Loading arms are used to transfer various fluids and gases to or from tank trucks and railcars. With a team of highly skilled technicians creating an industry-leading engineering, fabrication, and automation facility, S&S Technical, Inc is a leading provider of accurate and precise fluid and gas handling solutions. S&S Technical is adjudged the most dependable company in the loading and unloading arm business due to its development of a system with a wide range of capabilities that meet the specific needs of its clients.
S&S Technical goes beyond the supply of packaged skid systems by incorporating Excel Loading Systems top and bottom loading arms to connect the skid system to trucks or railcars, making the operation safer. The company also offers a range of loading and unloading arms for various applications, ensuring businesses have access to the equipment they need for efficient operation.
For many companies that manufacture and use various chemicals, such as ethanol, edible oils, crude oil, and NGLs, loading and unloading rail cars and trucks is a requisite. With the VerssaLoad loading and unloading systems, S&S Technical takes standard truck and railcar loading and unloading racks a step further by incorporating everything required to load or unload a truck or railcar into the loading rack structure.
S&S Technical, headquartered in Atlanta, Georgia, handles engineering, fabrication, automation, and integration. Mechanical Engineering and Design, Welding and Fabrication, Electrical Engineering and Design, and Startup Commissioning and Training are among the services provided by S&S Technical, Inc. The prestigious company guarantees prospective clients a 'one-stop-shop' experience.
S&S Technical is a company with a solid reputation for building relationships with value-added service supported by accountability, knowledge, superiority, and profitability. According to the company's management, their objective is to create fluid and gas handling solutions that are incredibly accurate and precise.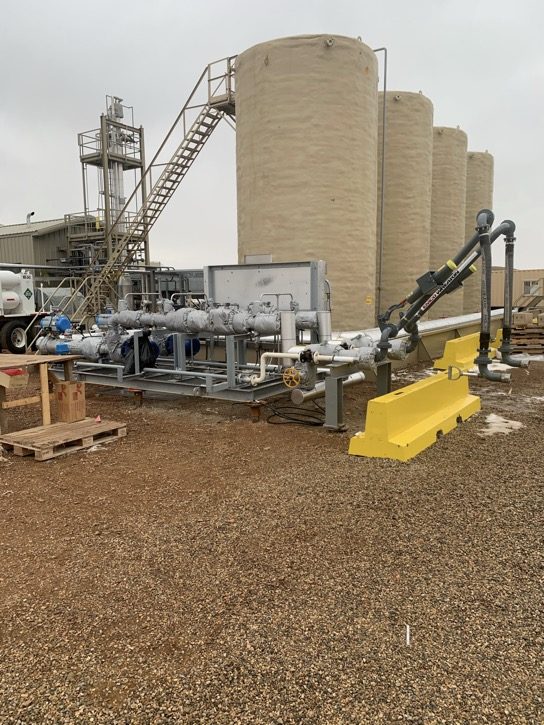 Visit https://www.skidsolutions.com/ for more information on the company's top loading arms, bottom loading arms, and loading and unloading solutions.
Media Contact
Company Name: S&S Technical, Inc.
Contact Person: Michael Ogburn
Email: Send Email
Phone: +1 678-250-9507
Address:1900 Grassland Parkway
City: Alpharetta
State: GA 30004
Country: United States
Website: https://www.skidsolutions.com/