Willie Clarke, the CEO of Deep City Records calls for unity during a time of unrest in the country and announces the release of United We Stand, by Sam Daniels. In addition, the label, Deep City Records will be donating a part of the proceeds to benefit inner city youth education.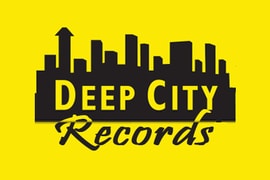 As the owner of the first and longest running African American owned record label in Florida, his message comes with a sense of purpose on a momentous day in history. When those who would be oppressed, vowed to abstain from violence and instead raise their voices to fight for equality, liberty and justice for all.
"It's an important day for us to remember and a cause for us to emulate" said Willie Clarke. "We must continue to stand for justice, for peace and for equality for all walks of life. Martin Luther King is an example we should honor, and that is why I am donating a part of the proceeds from United We Stand to help educate our inner city youth. Having an education where you learn to not just love your country, but to value its history, is so important to our community.
Sam Daniels gained his notoriety through replacing Dave in the popular r&b and gospel group, Sam and Dave, whom original sounds date back to 1960. Rolling Stone ranked Sam & Dave No. 14 its list of the 20 Greatest Duos of All Time.
Deep City Records continues to operate since its' debut in 1960 with platinum and gold recording artists such as Betty Wright, Helene Smith, LiL Beaver, Dollah Boi, Julio Ferrer and many more recording artists.
See more information about Deep City Records at www.WillieClarke.com
Media Contact
Company Name: 3000 Records
Contact Person: Terrance Schemansky
Email: press@3000records.com
Phone: 586-480-3000
Address:P.O. Box 285
City: Fenton
State: MI
Country: United States
Website: https://www.willieclarke.com/