Sodium lauryl sulfate USAGE:
1. Used as detergent and textile auxiliaries, also used as toothpaste foaming agent, mine fire extinguishing agent, emulsion polymerization emulsifier, wool detergent, etc.
2. Used as an anionic surfactant, emulsifier and foaming agent
3. GB 2760-96 is specified as a processing aid for the food industry. Foaming agent; emulsifier; anionic surfactant. Used in cakes, beverages, protein, fresh fruit, fruit drinks, edible oils, etc.
4. Used as an emulsifier for pharmaceuticals, cosmetics, and synthetic resins. Foaming agent for toothpaste and fire extinguisher. Used as a detergent for silky fine fabrics. Flotation agent for metal beneficiation.
5. Used as washing and textile auxiliaries, also used as toothpaste foaming agent, fire extinguishing foam liquid, emulsion polymerization emulsifier, medical emulsion dispersing agent, shampoo and other cosmetic products, wool detergent.
6. Biochemical analysis, electrophoresis, ion pair reagents
7. Detergent.
Sodium lauryl sulfate is a commonly used ionic detergent that disintegrates cell membranes, binds to the hydrophobic portion of membrane proteins and separates them from membranes. High concentrations of SDS can also destroy ionic bonds and hydrogen in proteins. Non-covalent bonds such as bonds, even changing the conformation of proteins. This feature is commonly used in SDS gel electrophoresis for protein component analysis.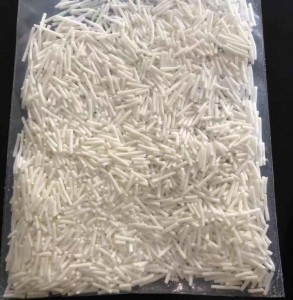 Media Contact
Company Name: Shijiazhuang Standard Imp&exp Co., Ltd.
Email: Send Email
Phone: +86-311-67665117
Country: China
Website: https://www.standard-chem.com/