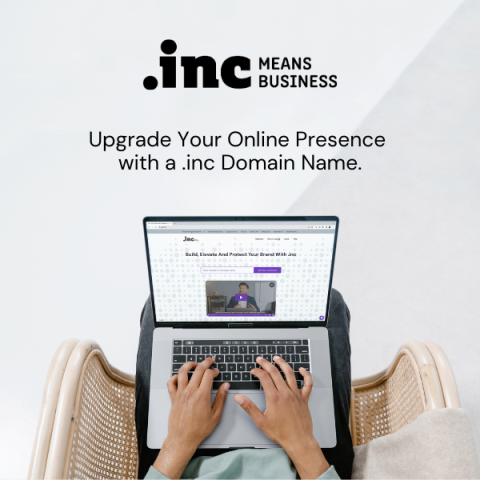 HAIFA, Israel – In the ever-evolving digital landscape, the right domain name can set a brand apart. Recognizing the growing need for distinctive and memorable domain names, ZGU.COM Domain Marketplace has announced a strategic partnership with the .inc registry. This collaboration aims to feature some of the best exact match domain names with the .inc extension, providing businesses with a unique opportunity to enhance their online presence.
With most one-word .com domain names either already taken or priced in the 5-7 figure range, the quest for the perfect domain can be daunting for many businesses. However, the .inc domain extension offers a fresh, yet equally prestigious alternative. Not only are many one-word .inc domain names still available, but they also come at a more affordable price point, making them an attractive option for businesses of all sizes.
David Sustiel, a representative from ZGU.COM, commented on the partnership, saying, "We are thrilled to collaborate with the .inc registry. This partnership allows us to present a curated selection of .inc domain names, ensuring that businesses can find a domain that aligns perfectly with their brand identity."
The .inc domain extension is not just another domain – it's a powerful branding tool. Market leaders across various industries are already harnessing the power of .inc domains to empower and elevate their brands. The extension adds a layer of professionalism and credibility, signaling to customers, partners, and investors that a business is established and reputable.
"Add credibility to your business with .inc," says the promotional tagline, emphasizing the value and prestige associated with the .inc domain extension. For businesses looking to make a mark in the digital space, a .inc domain can be a game-changer, offering a unique branding opportunity that sets them apart from the competition.
For those interested in securing their .inc domain, ZGU.COM has made the process seamless. With an intuitive interface and a vast selection of domain names, businesses can easily find and register their ideal .inc domain. Plus, with the added assurance of ZGU.COM's secure platform and dedicated customer support, businesses can be confident in their domain purchase.
To explore the range of premium .inc domain names available on ZGU.COM, businesses can visit http://tinyurl.com/56rnuerp. Whether you're a startup looking for a domain that resonates with your brand ethos or an established business aiming to rebrand, the .inc domain extension offers a world of possibilities.
About ZGU.COM Domain Marketplace
ZGU.COM Domain Marketplace is a leading platform specializing in premium domain names. Based in Haifa, Israel, ZGU.COM is committed to helping businesses find the perfect domain name that aligns with their brand and vision. With a vast selection of domain names across various extensions, ZGU.COM has become the go-to marketplace for businesses worldwide.
For more information or media inquiries, please contact:
Media Contact
Company Name: ZGU.COM Domain Marketplace
Contact Person: David Sustiel
Email: Send Email
City: Haifa
Country: Israel
Website: https://zgu.com/