Talented American singer-songwriter and recording artist, Zack Olinger, drops a new social justice-themed single "I Need Air" to talk about the rot in the judicial system
Zack Olinger is living up to his name as a 'social justice music maker' with the release of "I Need Air" further substantiating this claim. The single was released on September 9th, 2020, with the multifaceted entertainer addressing the recent developments surrounding the kind of treatment meted out to the people of color across the United States.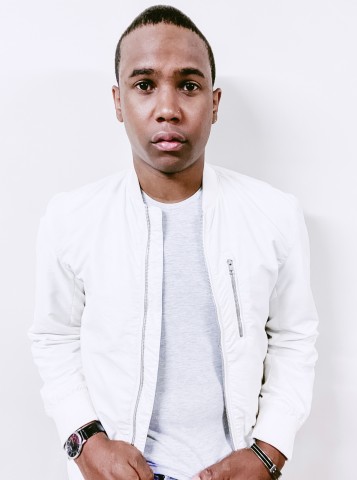 "It's time to put some music out there. I have hundreds of songs, but I never really had the courage to be judged by my work. I'm still a perfectionist since I record, mix, produce, write, and compose everything that I make so in the past it has been emotionally impossible to release my music. Now with everything that's going on, I'm not making music for just me, I'm making social justice music for everyone in this movement. I can't morally keep my music to myself. There's someone out there that will love it," said Zack Olinger.
The circumstance surrounding the death of George Floyd, as well as the case of Breonna Taylor has brought focus to the U.S. judicial system. The United States and other parts of the world have had to deal with the COVID-19 pandemic and public outcry against police treatment of people of color. The wake of the social justice movement as a result of the death of Black men and women has inspired Zack to speak out, realizing that "enough was enough" in reference to his insecurities about releasing his work. Consequently, he released "I Need Air" to personify the sufferings of George Floyd and other victims of police brutality.
Zack Olinger delivers thought-provoking songs that trigger conversations, with themes of social justice, love, and spreading positivity. "I Need Air" is not any different as he lends his voice to the "Social Justice Music" movement as more artists look to address systemic injustice through music.
For more information about "I Need Air" and other songs from Zack Olinger, please visit – https://open.spotify.com/artist/4hdjWkIRnBaPYbaqv0SBLz. Zack Olinger can also be found across social media, including Facebook and Instagram.
About Earebral
Earebral was founded by Amie Marie, a music analyst and pop culture expert with the uncanny knack for naming every episode of Friends by memory. The music and entertainment curator aims to provide trends in digital media, music, and film.
Media Contact
Company Name: Earebral
Contact Person: Amie Marie
Email: Send Email
Phone: (706) 303-3330
Address:400 17th Street
City: Atlanta
State: GA 30363
Country: United States
Website: http://www.roadeyo.com/