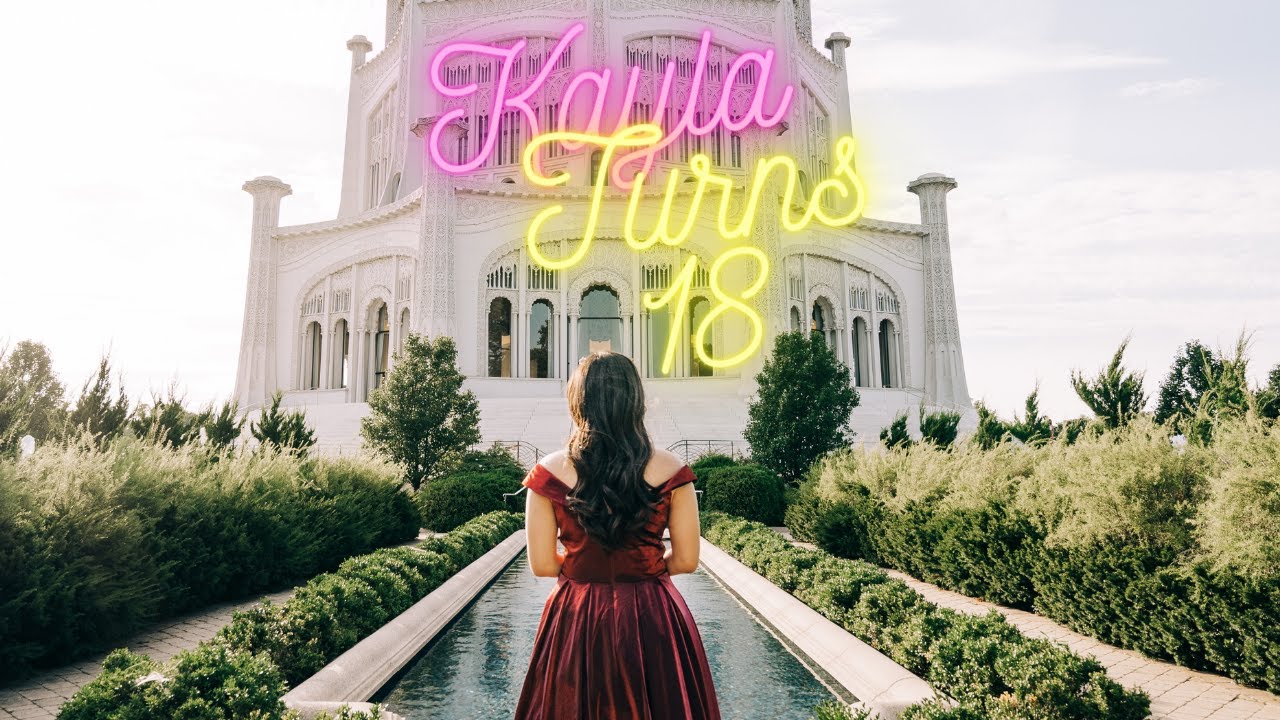 November 18, 2020 – The YouTube channel Kayla & Sir John's Vlogs is engaging some serious viewers this season, and the biggest highlight is the celebration of Kayla's 18th birthday and the riveting story behind it. The event went through several ups and downs, including a canceled senior prom, a canceled graduation ceremony, and then a canceled debut party for the birthday.
The most interesting turn came up when a friend from the Philippines, Steven Villasana sent an inspiring poem entitled, "Ikalabing-walo (Kayla Turns 18)" This was no ordinary poem, but a spoken word poetry, with a video that narrated the emotions and uncertainty that every girl faces when entering into adulthood.
"Am I ready", so began the poem, taking the reader through the joys and challenges of teenage years, and ended with a positive vibe of "Yes, I am ready". The poem is of great significance in the times of the Covid pandemic, for those who turn eighteen amid all the uncertainty and fear. The poem will also inspire others with its 4-minute long video that inspires and motivates everyone to bring back the positive outlook and take hold of the power to create your own future.
Watch the Spoken Word Poetry video directed and narrated by Sir John, and filmed by Jeff Joven:
It is also now trending on their newly created Facebook page. Follow their journey on: https://facebook.com/KaylaSirJohnsVlogs
"We want everyone to share these videos so that they can spread a positive word around. It's a powerful, daily reminder for you to create your future. You may also treat it as a morning motivational video to help start your day as you conquer your daily battles," says Sir John.
Kayla and Sir John's YouTube channel has recently crossed 1k subscribers, and there's a special treat ongoing for all its subscribers. As a token of gratitude, the channel is giving away international hotel vouchers valued up to $1,495 each to 5 lucky winners every week. The channel is the creation of two friends, Kayla and Sir John, who met at work, and features challenges, reviews, mukbangs, and just about anything under the sun.
For more information, please visit: www.youtube.com/KaylaSirJohnsVlogs

Follow on Instagram: www.instagram.com/TheAsianGigsterIG
Facebook: www.facebook.com/KaylaSirJohnsVlogs
Instagram: www.instagram.com/Kayla.SirJohn
Media Contact
Company Name: Kayla & Sir John's Vlogs
Contact Person: Sir John
Email: Send Email
Phone: +1773-681-4662
City: Chicago
State: IL
Country: United States
Website: http://www.youtube.com/KaylaSirJohnsVlogs