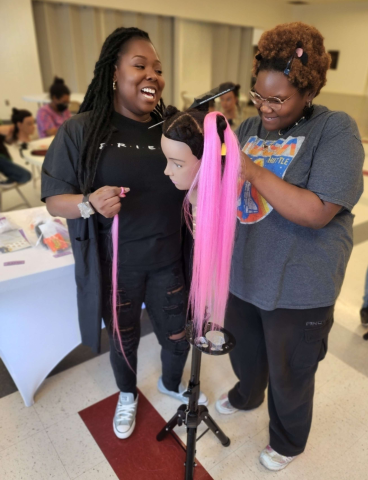 Youth Braid and Business Academy™, a leading hair braiding and entrepreneurship education organization, is excited to announce its expansion, with classes now offered in Richmond, VA. The academy aims to empower the next generation by providing them with the necessary skills and knowledge to succeed as a braider in the natural hair industry.
Rossie Dean, formerly the owner of 333 Natural Hair Studio with over 20 years of experience as a braider, now proudly leads as the owner of the Youth Braid and Business Academy. Her expertise and dedication make her the perfect spokesperson for the academy.
With a passion for teaching and a commitment to excellence, Rossie has been nominated for several awards, including Entrepreneur of the Year, Non-Profit of the Year, Small Business of the Year, and Woman on the Rise by ACHI Magazine. Youth Braid and Business Academy has a rich history of collaborating with public schools, community centers, libraries, and nonprofit organizations to offer afterschool and summer hair braiding and entrepreneur programs. The academy's programs aim to provide students with enrichment activities that reinforce and complement their regular academic curriculum.
By participating in these programs, students gain valuable skills that increase their independence and self-sufficiency and expand learning opportunities. The academy offers career and vocational training, entrepreneurship education, and one-on-one hands-on training with experienced and dedicated instructors. Students are equipped with the tools they need to turn their gift of hair braiding into a successful business, tapping into their passion and exploring the unlimited possibilities of pursuing their dreams.
In addition to the expansion, owner Rossie Dean will be a featured speaker and instructor at this year's Natural Hair Industry Convention in Hanover, Maryland. Her expertise and experience in the industry make her a sought-after figure in the field of hair braiding and entrepreneurship education. At the Natural Hair Industry Convention, Rossie will teach the youth how to create beautiful Butterfly Locs and teach professionals how to create the perfect hair braiding curriculum for kids and teens.
For more information about Youth Braid and Business Academy and their programs, please visit www.youthbraidandbusinessacademy.com.
Youth Braid and Business Academy is also hiring program instructors and program assistants. Applications can be found on their website at www.youthbraidandbusinessacademy.com.
Media inquiries can be directed to info@youthbraidandbusinessacademy.com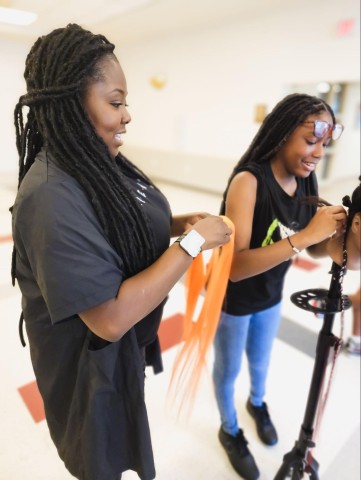 Media Contact
Company Name: Youth Braid and Business Academy
Contact Person: Rossie Dean
Email: Send Email
City: Newport News
State: Virginia
Country: United States
Website: www.youthbraidandbusinessacademy.com