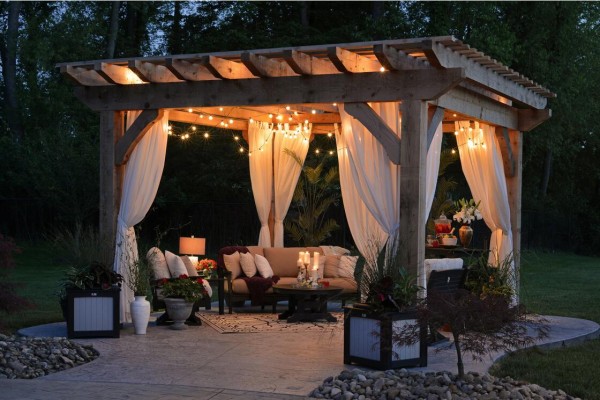 As the days get longer and the nights warmer, many people spend more and more time in their backyards. Whether entertaining guests, hosting a barbecue party, or simply enjoying a quiet evening under the stars, the proper lighting can significantly enhance the ambiance and safety of an outdoor space. YOURLITE will explore creative lighting ideas to transform people's' backyard into an enchanting zone after dark.
The lighting path for the backyard is different from other areas. The backyard needs various light sources to light the dining, entertainment, and landscaping areas.
Overall lighting
Smart Life String Lights: Create a magical atmosphere with IP44 Smart String Lights. Versatile and affordable, the Smart Ambience String Lights can be hung on a patio, in a tree, or along a fence to provide soft, twinkling lighting. Choose warm white or pale yellow bulbs for a cozy and welcoming environment.
Solar Spike Light: The Solar RGB Spike Light harnesses the sun's energy to emit light. These self-sufficient Smart Spikes are eco-friendly and hassle-free. Place them next to paths, around flower beds, or between potted plants to absorb the sun's energy during the day and add a soft glow to their backyard at night.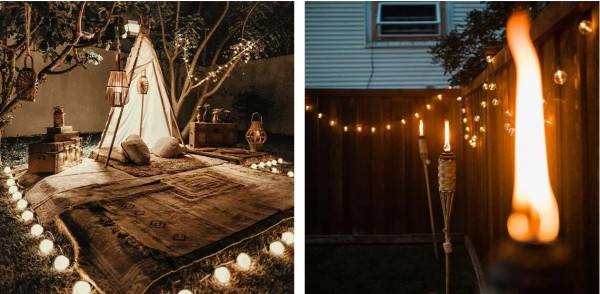 Safe lighting
Safe lighting is usually used for road lighting, mainly to illuminate the roads of houses and backyards, making it safer at night. There are multiple supplemental lighting options, such as Smart Wall Light, Smart PIR Floodlight, and Smart Lawn Light. In addition to guiding guests in the dark, these additional lights can add a subtle yet elegant touch to people's outdoor space. If they're lucky enough to have a pool or water feature in their backyard, provide them with safe lighting opportunities. Underwater LED lights can illuminate their collection and create stunning visual effects. Consider adding an LED Smart Spike Lamp for a fountain to accentuate its cascading aesthetic.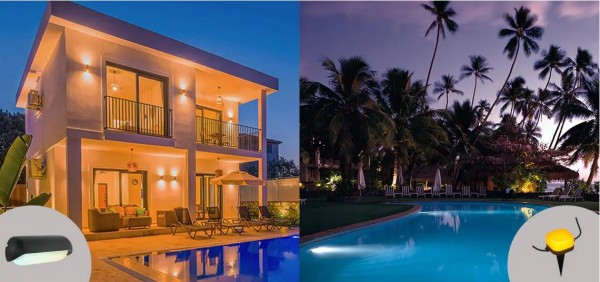 Auxiliary lighting
Candles are a classic choice for adding a sense of intimacy and romance to the backyard. People can place them in glass lanterns or candle holders and sprinkle them around their patio or dining area. Choose scented candles to enhance the sensory experience and repel insects.
Remember that when planning backyard lighting, there must be a balance between function and aesthetics. Consider the layout of people's outdoor space, the size of the area people want to light, and the purpose or atmosphere them want to create. Combining different lighting options and experimenting with their placement allows them to transform their backyard into a beautiful and inviting retreat where they'll love spending time, day or night.
Media Contact
Company Name: Ningbo Yourlite Imp & Exp Co., Ltd.
Email: Send Email
Country: China
Website: https://www.yourlite-smart.com/