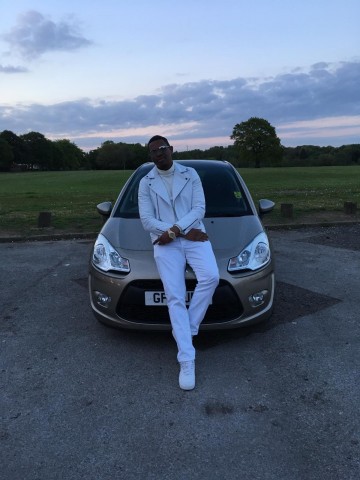 Nae, popularly known among his fans as 'King Nae" is a UK based rapper known for his genre-blending music that often has hints of R&B, Dancehall, and Southeast American rap. Enjoying his rapidly rising popularity right after his debut single release in 2019, Nae has released his fourth single "They Hatin" that reminisces Drake from before 2013.
In this song, he covers the contrast between his professional and personal life. The song title is inspired by his contradictory situation in life, as on the professional front he is enjoying the success of his first two releases and having his songs featured on platforms BBC while his personal life is facing conflicts because of his rising popularity. He delivers strong vocals and hard-hitting lyrics in this genre-blending number that will appeal to a wide range of music lovers.
Nae's last two releases have been played on BBC, and his single "Illuminate" has amassed over 11,000 streams on Spotify alone and twice as much of streams from all stores tallied up, while his second single "Have You Seen Her" has over 189,000 streams on Soundcloud so far. Nae has collaborated with Tizzle and Breana Marin on his past singles as well as producers such as Crank Lucas, Thomas Hodek (TellingBeatzz). Moving past the adversity he has faced, Nae's ambition and drive shine through in his lyrics.
Nae idolizes rappers like Joyner Lucas, Eminem, and 50 Cent who also inspired him to follow his passion for rap music. Although he has been singing and performing from the age of 12, he decided to pursue music only after completing his education. He competed and won in many school talent shows for both singing and dancing, and also sang in Church on a few occasions.
"Hard work and dedication as long as you stick at it, can allow you to achieve success too, as a lot of people nowadays just don't seem to believe that persistence and hard work are the keys to success. I also want my music to speak about my hard life and what it has been like for me, especially on topics that I have found hard to speak about openly like being abused as a child", says Nae, when asked about his music journey.
Nae's music is available on all major platforms including YouTube, Spotify, Soundcloud and Apple Music.
Media Contact
Company Name: Underground Records
Contact Person: Kurt Dixon
Email: Send Email
Country: United Kingdom
Website: www.instagram.com/officialkingnae