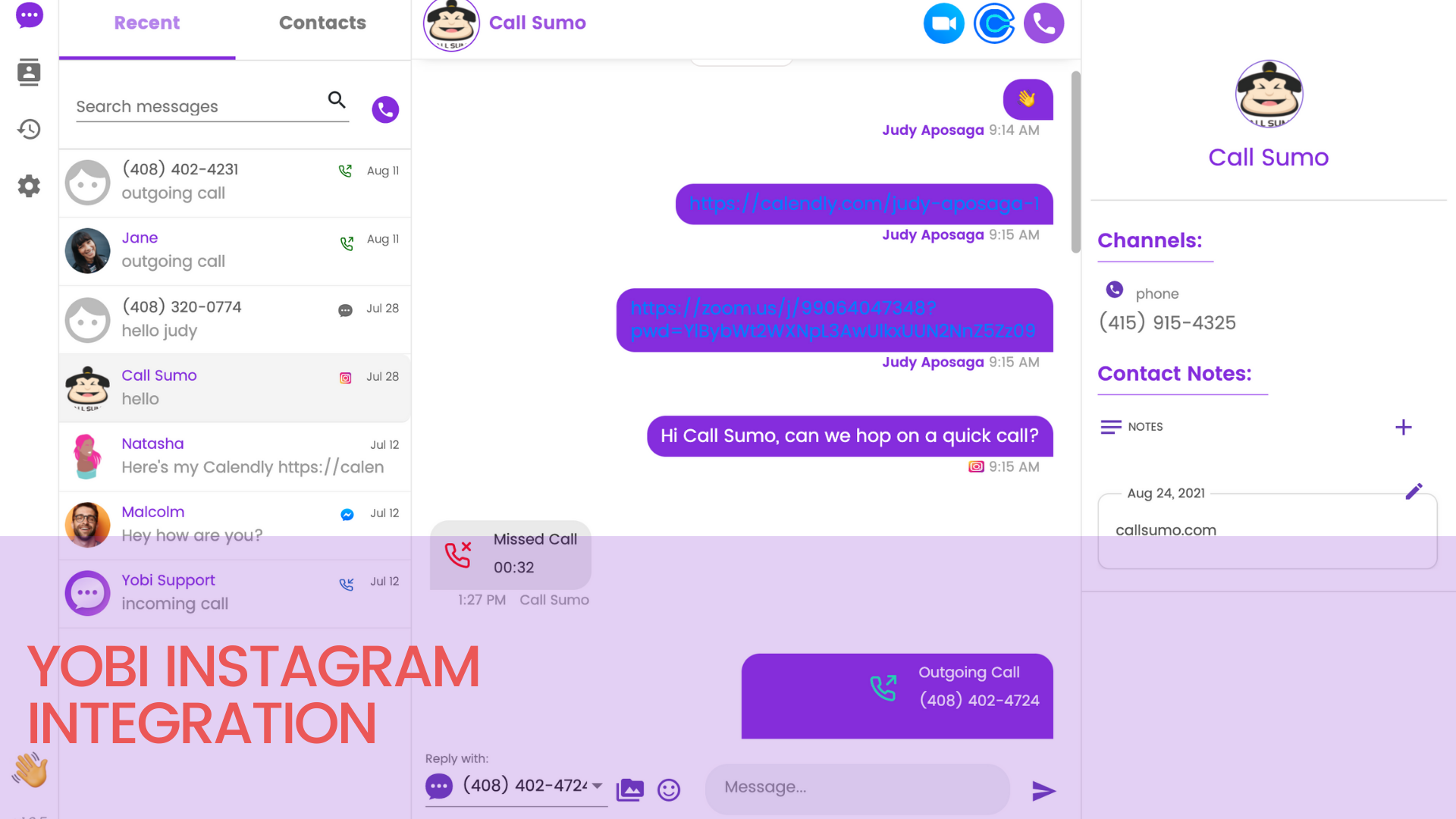 All-inclusive communication solution, Yobi App, announces the integration of Instagram direct messaging to allow users to receive and send messages
The team at Yobi app is staying true to their goal of helping people, especially businesses, to communicate like "everyday rockstars," with the recent integration of the Instagram Direct Messaging feature. The newly added functionality will make the Yobi business phone even more versatile and robust to meet the growing and diverse needs of users. The Instagram integration allows users of Yobi to receive and respond to Instagram direct messages using their favorite communication app.
Tons of communication tools have emerged in recent times to address the concerns of different categories of users. Over the years, technology has brought a plethora of solutions that have aided communication, with the internet and the advent of smart mobile devices leading to the development of more tools. Unfortunately, the available communication tools do not particularly meet the needs of users in the aspects of user-friendliness and comprehensiveness. However, Yobi aims to challenge the status through their all-in-one communication app as reiterated with the recent integration of Instagram messaging.
The app has become increasingly popular in recent times as a dedicated phone that allows users to converse in different formats and channels, including phone, text, and social media on one platform. Yobi app will now empower business owners, entrepreneurs, and other professionals to bring their channels together on one platform, ultimately enhancing their processes and improving their team's productivity.
In addition to the recent integration, Yobi business phone serves as a second phone number for professionals and business owners, allowing them to share their number with team members for seamless collaboration. Yobi boasts of other benefits such as Hubspot and Salesforce connectivity and synchronization with conversations and leads.
For more information about Yobi and how to leverage the revolutionary conversation app, visit – https://yobi.app/instagram-integration/. Yobi can also be found across social media, including Facebook and YouTube.
About Yobi
Yobi is an innovative app created by Ahmed Reza, a serial entrepreneur and tech enthusiast, alongside a team of former NASA engineers. The goal is to offer reliable and cutting-edge technologies to enhance marketing and communication for small, medium, and large businesses.
Media Contact
Company Name: Yobi
Contact Person: Maro Sciacchitano
Email: Send Email
Address:75 E Santa Clara St, #600
City: San Jose
State: CA 95113
Country: United States
Website: https://yobi.app/instagram-integration/