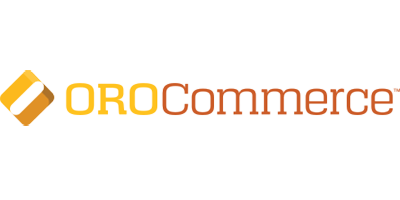 Yoav Kutner, CEO of Oro, Inc. recently authored a feature in Quality Digest magazine discussing the time to automate B2B eCommerce processes is now. Read more here.
According to Kutner, like business-to-consumer (B2C) ecommerce, business-to-business (B2B) eCommerce allows customers to purchase parts and supplies via an online portal. The difference is that in B2B ecommerce, both the customers and suppliers are businesses, and the customers may or may not be the end users of the product being purchased. In addition, a B2B solution needs to let customers submit a request for quote (RFQ), negotiate, and do more of the back-and-forth that occurs in business transactions.
There are many reasons why manufacturers are now automating B2B eCommerce processes. Data accuracy is paramount. Most eCommerce businesses generate an immense amount of new customer, inventory, or transactional data. When maintained by hand, errors may be introduced, or data might not get relayed when and where needed, leading to lost sales.
An automated system allows salespeople to spend more time on customer service, perform market research, competitor analysis, A/B testing, and explore other creative business growth tactics, rather than shuffle paper. Workflow automation also introduces more elements of self-service into the online purchase and order-tracking process. When customers can purchase, manage orders, and return without staff involvement, they save time and effort, improving customer retention.
Companies realizing the benefits of open-source B2B ecommerce platforms include FairPrice, Singapore's largest supermarket chain, which has more than $3 billion in total revenue; and Braskem, the Brazilian petrochemical manufacturer with $15 billion revenue. Other new multimillion-dollar users include Petra Industries, a U.S.-based consumer electronics wholesaling powerhouse with $200 million revenue, and SaltWorks, a leading American gourmet salt supplier with $50 million revenue.
Kutner was also a recent guest on Quality Digest Live, a video podcast produced by Quality Digest publication. Watch the video here.
Quality Digest magazine presents all facets of quality, including metrology, Six Sigma, lean, inspection, testing, SPC, software, and international standards. Quality Digest offers more editorial coverage of these standards than any other quality magazine or web site.
About Oro, Inc.:
The Oro team remotely delivers innovative solutions for dynamic companies embarking on a digital transformation and is the software company behind OroCommerce, OroCRM, and OroPlatform.
Oro, Inc. was launched in 2012 by former Magento co-founders Yoav Kutner, Chief Executive Officer; Dima Soroka, Chief Technology Officer; and Roy Rubin, director of Oro's advisory board (and former CEO of Magento). The senior management team also includes Motti Danino, Chief Operations Officer; Michael Bessolov, VP of Engineering; and Andrew Gerasimov, VP of Client Services.
OroCommerce is the first and only open-source B2B eCommerce platform built from the ground up for mid-market and large commerce businesses. This integrated technology solution provides a diverse range of B2B features and capabilities, such as personalization, localization, built-in multi-channel CRM, powerful workflows, and a pricing engine. The groundbreaking flexibility coupled with a robust set of B2B features available out of the box, ensures the OroCommerce B2B platform is specifically designed for manufacturers, distributors, wholesalers, and multi-channel brands.
OroCommerce was recognized as a strong player in the eCommerce vendors' market by all major analyst firms including IDC, Gartner, and Frost & Sullivan.
Follow Oro, Inc. on LinkedIn.
Media Contact
Company Name: Oro, Inc.
Contact Person: Anna Korolekh, Marketing Director
Email: Send Email
Phone: (323) 591-1514 or +3 805 0198 22 01
Address:8072 Melrose Ave.
City: Los Angeles
State: CA
Country: United States
Website: https://oroinc.com/b2b-ecommerce/