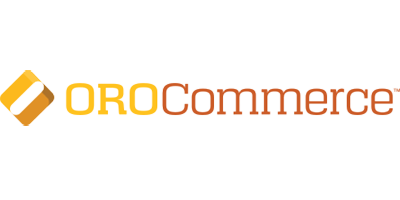 Forbes Technology Council Is an Invitation-Only Community for World-Class CIOs, CTOs, and Technology Executives.
Yoav Kutner, founder and CEO of Oro, Inc., an innovative software company specializing in digital B2B transformation, has been accepted into Forbes Technology Council, an invitation-only community for world-class CIOs, CTOs, and technology executives.
Kutner was vetted and selected by a review committee based on the depth and diversity of his experience. Criteria for acceptance include a track record of successfully impacting business growth metrics, as well as personal and professional achievements and honors.
"We are honored to welcome Yoav into the community," said Scott Gerber, founder of Forbes Councils, the collective that includes Forbes Technology Council. "Our mission with Forbes Councils is to bring together proven leaders from every industry, creating a curated, social capital-driven network that helps every member grow professionally and make an even greater impact on the business world."
As an accepted member of the Council, Kutner has access to a variety of exclusive opportunities designed to help him reach peak professional influence. He will connect and collaborate with other respected local leaders in a private forum. Kutner will also be invited to work with a professional editorial team to share His expert insights in original business articles on Forbes.com, and to contribute to published Q&A panels alongside other experts.
Finally, Kutner will benefit from exclusive access to vetted business service partners, membership-branded marketing collateral, and the high-touch support of the Forbes Councils member concierge team.
Kutner shared, "I'm honored to be a contributor to Forbes and part of the Forbes Technology Council. I'm excited to have this unique opportunity to share my knowledge on eCommerce and on building efficient open-source products to help businesses grow."
ABOUT FORBES COUNCILS
Forbes Councils is a collective of invitation-only communities created in partnership with Forbes and the expert community builders who founded Young Entrepreneur Council (YEC). In Forbes Councils, exceptional business owners and leaders come together with the people and resources that can help them thrive.
About Oro, Inc.:
The Oro team remotely delivers innovative solutions for dynamic companies embarking on a digital transformation and is the software company behind OroCommerce, OroCRM, and OroPlatform.
Oro, Inc. was launched in 2012 by former Magento co-founders Yoav Kutner, Chief Executive Officer; Dima Soroka, Chief Technology Officer; and Roy Rubin, director of Oro's advisory board (and former CEO of Magento). The senior management team also includes Motti Danino, Chief Operations Officer; Michael Bessolov, VP of Engineering; and Andrew Gerasimov, VP of Client Services.
OroCommerce is the first and only open-source B2B eCommerce platform built from the ground up for mid-market and large commerce businesses. This integrated technology solution provides a diverse range of B2B features and capabilities, such as personalization, localization, built-in multi-channel CRM, powerful workflows, and a pricing engine. The groundbreaking flexibility coupled with a robust set of B2B features available out of the box, ensures the OroCommerce B2B platform is specifically designed for manufacturers, distributors, wholesalers, and multi-channel brands.
The OroCommerce value proposition is explained in this short video. OroCommerce was recognized as a strong player in the eCommerce vendors' market by all major analyst firms including IDC, Gartner, and Frost & Sullivan.
Media Contact
Company Name: Oro, Inc.
Contact Person: Anna Korolekh, Marketing Director
Email: Send Email
Phone: (323) 591-1514 or +3 805 0198 22 01
Address:8072 Melrose Ave.
City: Los Angeles
State: CA
Country: United States
Website: https://oroinc.com/b2b-ecommerce/