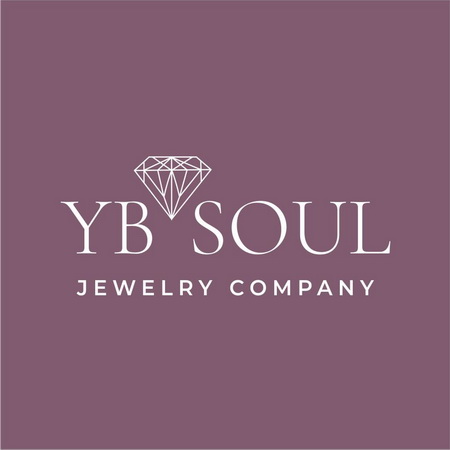 Israel based company on a mission to become leading American diamond jewelry company.
APRIL 13, 2021 – In 2008, YB Soul opened its doors in Ramat Gan, Israel, and has grown to become a leader in the jewelry field. Now, they are a leading online market diamond jewelry retailer on a mission to become a leader in the U.S. diamond jewelry market.
"Our philosophy is to focus on building long-term relationships, both within our team and with our customers," said a spokesperson for YB Soul. "We do our best to exceed all your expectations and desires while offering the best selected diamonds and gemstones handcrafted in high quality materials by our jewelry masters."
They have carved out a niche as a global leader for buying diamond jewelry online, including diamond pendants, diamond rings, diamond earrings, and diamond bracelets. Design exclusive diamond rings are available, as well as custom jewelry. Precious metals can also be found on the YB Soul website, including platinum jewelry, rose gold jewelry, yellow gold jewelry, and white gold jewelry. Customers receive fast and secure shipping, certificates of authenticity, and free returns with each and every order at YB Soul.
YB Soul is a market leader already in customer service, providing amazing and prompt service for its prospective and existing customers.
Now, the global market leader is moving its operations into the American market and is excited to showcase their exceptional quality diamond jewelry there for citizens of the United States. Customers there will be able to take advantage of the same level of quality enjoyed by others around the world.
"Everyday we grow and develop, and now we want to become one of the leaders in the USA diamond jewelry market," said the team at YB Soul.
Right now people everywhere, including in the U.S., can visit the YB Soul website to see what the company has to offer. Details can be found at https://ybsoul.com/.
About YB Soul Jewelry Company
We are a trusted diamond jewelry company in Israel and we are the members of Israel Diamond Exchange. We develop our skills, professionalism and become a bigger company everyday. We are a client oriented, flexible and creative young and friendly team who waits to create your dream. We have various payment methods and we are one of the first jewelry companies that offers an installment plan to make diamond jewelry affordable to everyone. Our jewelers can create custom diamond items from a picture or a sketch and we are proud of that.
Media Contact
Company Name: YB Soul Jewelry Company
Contact Person: Lucy Novak
Email: Send Email
Phone: +1 844-777-7980
Country: Israel
Website: http://ybsoul.com/