CHICAGO, IL – With her keen eye for the ordinary turned extraordinary, documentary filmmaker Yanyi Xie has been carving a unique niche in the world of cinema. Xie's works gracefully bridge the cultural divide, echoing her personal journey of assimilation and self-expression. Her commitment to telling impactful stories and her innate ability to find poetry in the mundane sets her apart from her contemporaries. Her works have been selected by various film festivals and theaters for example: Gene Siskel Film Center in Chicago, Music Box Theater, Block Museum, Thirteen Hours has been showed at 4C gallery in the exhibition The Heart of Home. (https://www.4cgallery.com/copy-of-4c-exhibition-2023q1) Thirteen Hours is Semi-Finalists for the academy-award and BAFTAqualifying Flickers' Rhode Island International Film Festival in 2023, and is featured in VdR–Film Market of the internationally renowned documentary festival, Visions du Réel.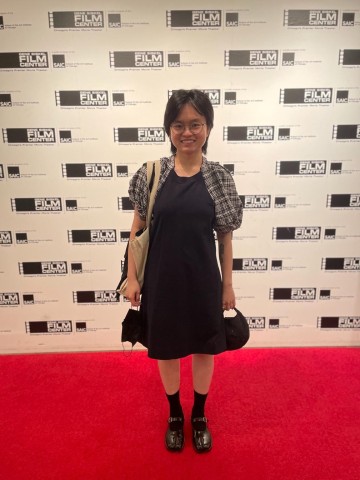 A Commitment to Gender and Cultural Identities
While her works span across a myriad of themes, Yanyi Xie's core remains rooted in topics of gender and cultural identities. Drawing inspiration from personal experiences, she ventures into terrains both intimate and universal. Her films, both fictional and experimental, subtly weave stories from the nuances of everyday life, making them both relatable and revelatory.
Xie's documentary, "SILVER LINING," was featured in "Chicagoland Shorts Vol. 8" by Full Spectrum Features, an annual showcase of the best talents from the Chicago-area filmmaking community. Artists featured with the program have gained international acclaim since 2014, with screenings at prestigious festivals such as Cannes, Tribeca, and Sundance. In this vibrant cinematic landscape, Yanyi has undeniably solidified her status as a rising star. Yanyi completed the film in one-person band fashion in the pandemic, being the director, cinematographer and editor. Her multiple roles showed her capacity as a well-rounded documentary filmmaker. The film is a moving portrayal of Alexis Hex, a Chicago-based drag artist. During the unsettling times of the COVID-19 lockdown, Alexis Hex's life took unexpected turns, leading to the inception of a knitting tutorials YouTube channel. Xie's documentary captures this metamorphosis with sensitivity and insight, making it a testament to resilience and reinvention. The film toured with the program at the iconic art theater Gene Siskel Film Center in Chicago and Block Museum in Evanston.
Making a Mark: From "Chicagoland Shorts Vol. 8" to "Destroy Your Art"
One of Xie's notable participations was at the audacious "Destroy Your Art" event, where films were screened once and then physically destroyed. This event, which took place at the historic Music Box Theatre, celebrated the ephemeral nature of art and experience. Xie's entry was particularly poignant. the film was an exorcism, Yanyi edited images from her personal archive captured during the pandemic. Given her background as an international student who hadn't traveled home in years due to the pandemic, her film was a testament to transience and the power of letting go. It also showcased her evolution as a filmmaker, emphasizing the experimental aspects of her editing practice.
A Visionary for Tomorrow
Yanyi Xie's filmography is a mirror to society, reflecting both its intricacies and its overarching themes. Her nuanced narratives, rooted in personal experiences, resonate universally. As she continues to merge observational documentaries with experimental filmmaking, Xie emerges as a beacon for the next generation of filmmakers, urging them to find stories in overlooked places and to tell them with authenticity and passion.
Venture into the World of Documentary Editing
Beyond her individual projects, which she managed as a one-person crew, Yanyi has contributed her expertise within the editing room, collaborating with renowned documentary filmmakers on feature-length projects. Yanyi Xie has worked as the core staff on the editing team of Untitled Sam Project, working with Nadav Kurtz (known for "Paradiso" which won Best Documentary Short at Tribeca Film Festival 2012) and Diane Quon (notable for Academy Awards Nominated"Minding The Gap"). She also worked as associate editor for Marco Williams, who is a recipient of Gotham Documentary Achievement Award and three nominations of Sundance Film Festival grand jury prize. Her contributions to these projects have showcased her editing talent, firmly establishing her as a rising star in the professional editing landscape for documentaries.
Q: What are you working on? What is the new project after the family documentary Thirteen Hours?
I am still on the editing team for the documentary feature Untitled Sam Project, directed by Nadav Kurtz and produced by Diane Quon. I have been on the team for over one and half years now, and it's really satisfying to work on the amazing story and see it coming together. I also plan to work on the editing of Jenny Shi's current project on social issues of Chinese American when it comes to that stage of production. I have worked with her before on her last Emmy-nominated feature Finding Yingying and I look forward to working with her again on social topics we deeply care about. And I hope to have opportunities to collaborate with other documentarians to tell meaningful stories in our society. As for my own project, currently I am still gathering material, I am looking for resonant and meaningful themes, hopefully related to issues of gender or my own cultural identity.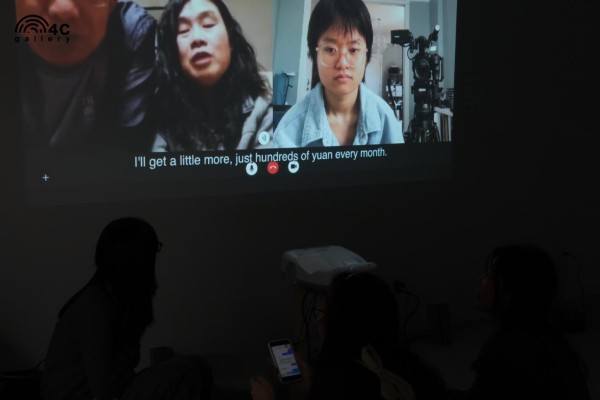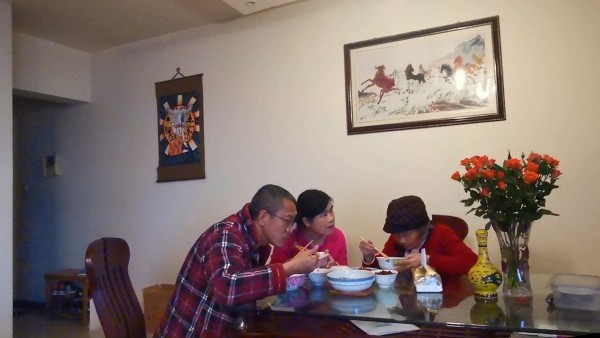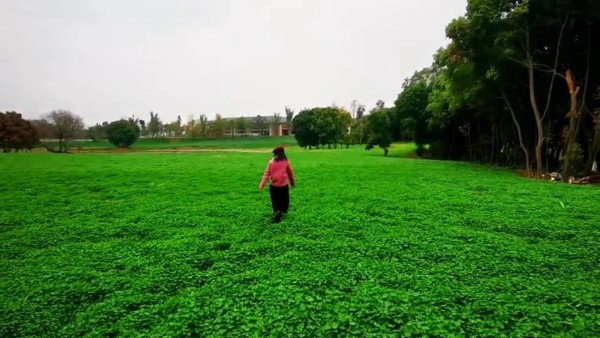 Q: What is your most satisfying work so far?
I guess Thirteen Hours because the creative process is a precious experience for me, full of trials and failures, and I have explored my favorite editing methods and working ideas. In my previous works, I would be too concerned about the tastes of the audience and the market at a very early stage, but Thirteen Hours taught me how to follow my own creative intentions in multiple stages of production and do what can impress me at first. And the project posted quite a challenge during editing because I didn't have too much planned during the production phase, and let it shoot to be organic and natural as possible. The amount of footage post a challenge to me to cut it down to a cohesive short film to convey the emotion and message. After multiple trials and failures during editing, the process made me more sensitive to the emotions in the images and sounds, and further established the minimalist editing style in my works. In addition, this work is also very important to me, because it was completed by me and my family, and it has special emotional significance. I feel very lucky to have done such a work during my student life.
Q: Why did you want to be a documentary filmmake/ editor?The themes and events filmed often evolve spontaneously, and they have more initiative in documentaries. Sometimes these changes can interfere with the original plan and even be frustrating, but this is the beauty of documentary, making it not only the art of filming and editing but also about interacting with and capturing the entire event and environment.
To me, editing for documentaries grants a great sense of freedom and requires strong storytelling capacities, involving the intricate task of crafting compelling narratives from a huge amount of raw materials. Simultaneously, it bears a significant responsibility, requiring the editor to maintain the authenticity and integrity of both the filmmaker's vision and the participants' stories. This role is important and heavy. And it's fulfilling when the editing is done, and it conveys its intended message, and leaves a social impact on the subject matter at hand.
In addition, I was also attracted by the social impact of documentaries. When working on stories on social issues that I think are important, it is very important to me that I can convey a message and call attention to people through my work.
Q: You have several short films in 2021, would you briefly talk about these short films?
Woman in My Family is an essay film about four generations of women in my family edited by archival materials. This short film mainly talks about how my grandma, mother, and sister influenced me subtly in the process of growing up. At the same time, it also puts the story of our family in the background of the times, thinking about the feminist movement in mainland China in the past decades.
Silver Lining It is the life of drag artist Alexis Hex during the epidemic, which was filmed during the epidemic. Due to the epidemic, many restaurants and bars were forced to close, which forced Alexis Hex to turn to the Twitch platform for online performances. At the same time, he also started the Knitting is a Drag YouTube channel to share knitting tutorials. While at home, his small apartment became his performance space. I feel very lucky to be able to make this short film that shows the life of drag performance artists during the epidemic. At the same time, this work also showed Alexis' optimism, which gave me and the audience to gain strength and inspiration in difficult times at that time.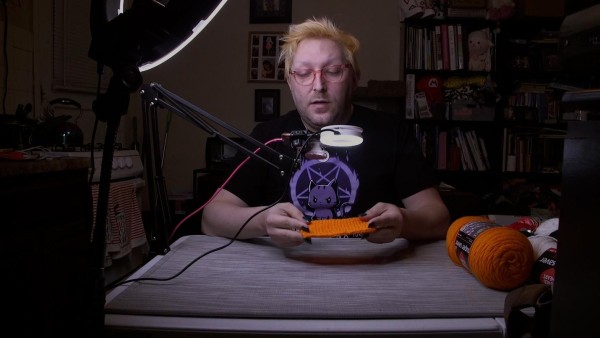 Sprint It is a Bolex film, which filmed a day after the rain in Chicago in spring and recorded the scenes on the streets and roadsides of the city. Birthday is a short feature film shot on 35mm about moments in a girl's life as she scrambles to go out before her friend's birthday party. I especially love the conscious nature of shooting on film. I have to have the shot in mind as clear as possible before shooting, in a way it's like shooting and editing at the same time. It allows me to pay more attention to every detail and the relationship I have with the camera when shooting digital.
Lake Lane is a two-channel location based short film, filming an area near the lake near my residence in Chicago – the highway is surrounded by parks, pedestrian, and bicycle lanes, and next to the lake, it is very busy and busy all day long. I captured cars, pedestrians, animals, boats in the area and recorded ambient sound to show how the various elements of this place intertwine in everyday life. And I look for interactions between the image and subjects on screen when I edit, and also it stress on the sound design of the piece to create a sensory feeling.
Media Contact
Company Name: BluBlu LLC
Contact Person: Hanx Liu
Email: Send Email
Country: United States
Website: https://instagram.com/blublu_art