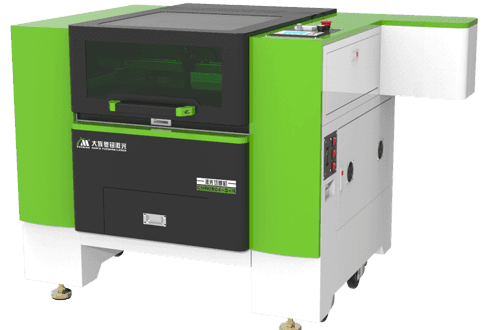 The most common type of aluminum machining is Computer Numerical Control (CNC). CNC works by following a computer file that tells the machine what to do in steps.
Aluminum is a very useful metal. It's so versatile that it can be suitable for all sorts of different fields and industries. Think about it. We use things made out of this particular metal and its alloys all the time. Your glasses might be aluminum, your bicycle is likely to be, and that shiny stuff you wrap your sandwiches in every day? It is only aluminum, isn't it! Because it's both strong and light, aluminum is used a lot in construction too.
An alloy of any metal can be produced to give the qualities of two or more different materials or to produce something with a very particular aesthetic quality. Steel, for example, is an alloy we use all the time. It harbors the strength of the iron, whilst the carbon which is added means that it is less prone to rust and wear.
Aluminum machining is the process of milling, drilling, turning a piece of unfinished aluminum into a finished product. This can be an extremely complicated business and requires vast experience and accurate, powerful machinery. There are different types of machining and the type depends on the metal used (aluminum, steel, bronze, etc.) and the purpose of machining the metal.
These days, the most common type of aluminum machining is Computer Numerical Control (CNC). CNC works by following a computer file that tells the machine what to do in steps. Quality machining means following extremely accurate and specific blueprints made with CAD (computer-aided design) or CAM (computer-aided manufacturing) programs. These produce complex 3D diagrams or outlines that are used to manufacture the required item. By using CNC machines, the process of machining is much more controlled and accurate and therefore helps to achieve better results when machining aluminum.
How to harness aluminum
Because aluminum is so strong and light, it needs specialist aluminum machining to produce the components that you need for your product manufacturing process. For the parts to be produced properly, aluminum machining involves the use of turned parts.
Aluminum machining is a precise process that works by chipping away minuscule fragments of the metal, to make sure the shape you end up with is completely accurate, down to a tolerance of +/-0.005. That is to say, really, really accurate.
With a process like aluminum machining which relies so heavily on complete accuracy, the quality of the machines doing the work is paramount. If the blades become worn they simply won't be able to give the necessary results. While any tiny errors might be barely visible, it can cause problems further down the line when you try and fit the part in with other components. It is important then, that the companies you're using for your aluminum machining keep up meticulously high standards.
Die casting or aluminum machining?
Whether you start with a huge sheet of aluminum or a smaller piece, the process allows a CNC controlled milling machine to efficiently provide an alternative to the less accurate process of die casting. When you are doing die cast you are required to force high pressured molten metal into a mold. It is longer and more expensive though, as you will require a different mold for different jobs, whilst CNC turning machines can be programmed for all sorts of different parts – and they will still be completely accurate.
Computer Numerical Control (CNC), state-of-the-art technology for aluminum turning has overcome the conventional manual process. The accuracy with which the CNC milling machines deliver results makes them the most preferred choice for cutting the hardest metals such as iron and steel as well as brittle metals such as aluminum. Industries across the world have found this cutting-edge technology much useful than the previous method. Being automated, they minimize the errors and help you craft newer designs with much ease. CNC machines play a great role in increasing the productively and profits of industries. If you are still following the age-old techniques, here is why you must invest in a CNC turning machine for designing industrial parts made of aluminum.
Your old machine perhaps has its limitation that prevents you from taking up projects for making newer designs. The requirement of new and advanced industrial parts is on a rise and if you are not equipped to deliver complex results with high accuracy, you won't be able to survive the competition. If you still own an old machine, you probably have to work hard to cater to the demand. So, it's high time you must invest in the Aluminum CNC machining technique that can deliver the most complex results within no time. These machines operate using CAD/CAM designs and are capable to do multi-axis operations. Fabricating complex and new industrial parts with precision will be much easier than you ever thought.
Just getting lots of contracts to manufacture newer industrial parts in high volume won't soar up your profits. To keep growing, you need to deliver parts that are designed with utmost accuracy and meet the highest safety standards. Unless the parts are accurate they will be worthless for you as well as your clients. Over the years, industries have tried various methods to enhance the accuracy levels and have achieved magnificent results; however, the scope of improvement was still there. Being completely automated and minimal human interference, CNC milling/turning has revolutionized milling operations and has successfully delivered the accuracy levels that were once possible only in dreams.
The higher the accuracy levels, the lesser will be the discards. Moreover, computer-automated turning decreases the wastages, thereby decreasing your operational costs and increasing the profit margins.
Since Aluminum CNC Machining is completely automated, you won't need a big team for operating them. No need to even hire the experts who are well-versed with G-code programming, as these machines have a user-friendly interface along with touch screen features. A person with minimal G-code skills would be able to operate this machine perfectly, thereby further minimizing your operational costs.
CNC machines work 24 X 7, 365 days a year. You just need to maintain them regularly. This is one of the most significant reasons why they are a better option as compared to other non-automated or semi-automated processes. These high-end machines can take your productivity to the next level.
Apart from their high efficiency and accuracy, CNC Milling machines provide a safer environment to work and therefore, should be preferred to perform the hazardous milling operations. CNC aluminum machining is a much more effective process, both in terms of time and financially.
Article source: https://www.hansymlaser.com/news/you-need-perfect-machine-to-process-aluminum-turning
Media Contact
Company Name: Han's Yueming Laser Group Co.,Ltd.
Contact Person: Media Relations
Email: Send Email
Phone: +86-769-22705851
Country: China
Website: https://www.hansymlaser.com/