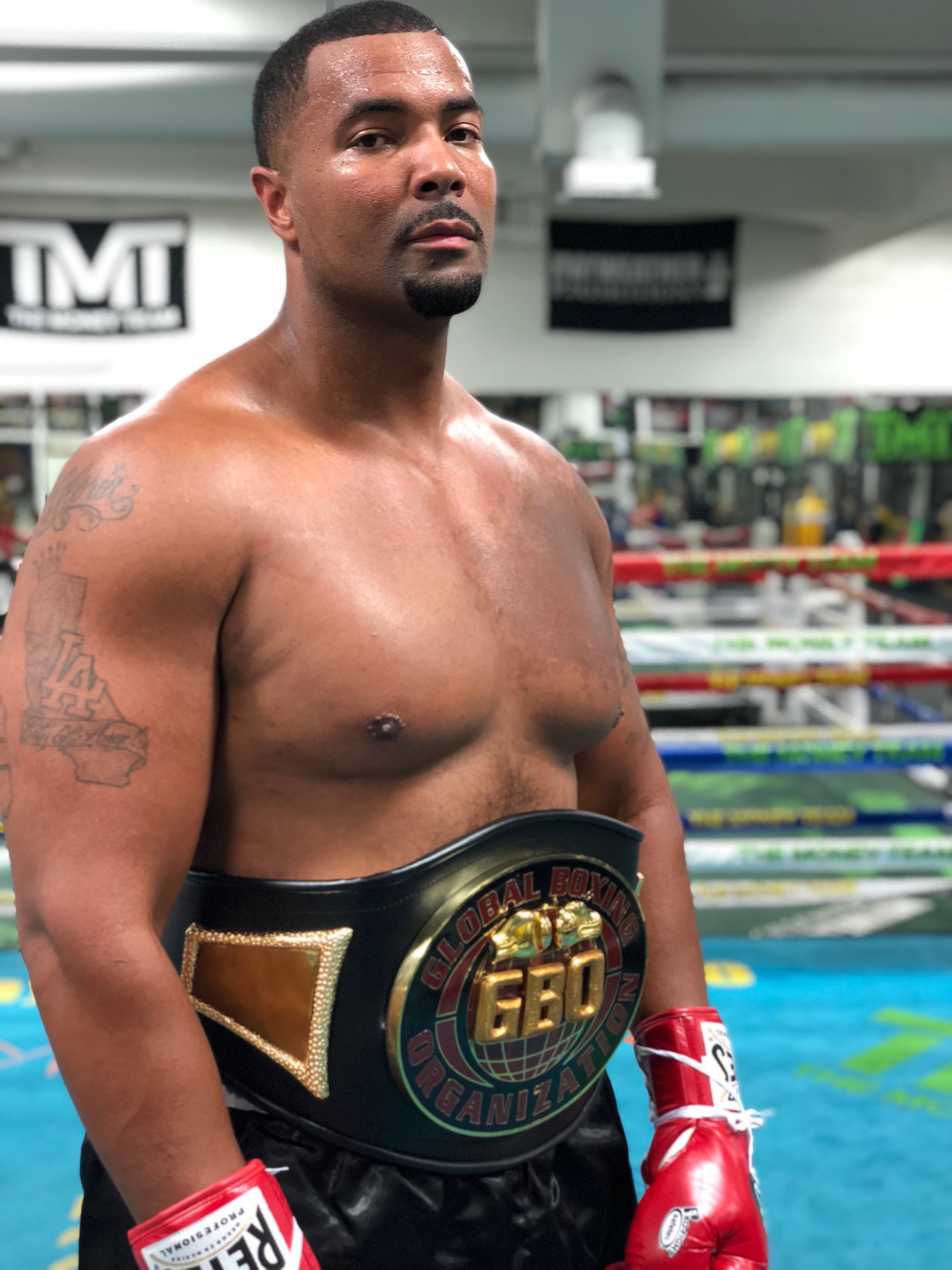 One of boxing's most dangerous KO artists, Christopher "Pretty Boy" Lovejoy, Las Vegas, NV picked up the GBO Heavyweight strap and extended his undefeated and knockout streak to 18-0 with 18 Knockouts. This handsome heavyweight known as "Pretty Boy" has knocked out sparring partners from Texas to Las Vegas to Northern California. Although being overlooked, Lovejoy has managed to accumulate a 100 percent knockout ratio and was ranked the 15th best heavyweight by the WBA in 2018, all with no management or promoter. He has signed contracts to fight, Trevor Bryan (20-0) Jarrell Miller (22-0), and Nathan Gorman (16-0), who have all declined to challenge Lovejoy after the contract has been signed to fight. He has been in camps such as Michael "The Bounty" Hunter, Andrew "The Beast" Tabiti, and most recent most credible Tyson "Gypsy King" Fury. Lovejoy looks to cement his place amongst the best in the Heavyweight division.
The boxing world has evolved over the decades, with several stakeholders including boxers, promoters, and media houses contributing their quota to satisfy the hunger of boxing lovers worldwide. This dangerous, talented, 36-years-old, undefeated, heavyweight is looking to write his name in the history books. Lovejoy is currently in the best shape of his boxing career, 20 pounds trimmed and ready to take the division by storm and continue his fantastic winning streak.
In a recent interview with ThaBoxingVoice, Lovejoy revealed that he is in contact with all the major promoters across the globe. Before the COVID-19 pandemic, Lovejoy was putting measures in place to fight on a Showbox card on a Lou Dibella card.
Christopher Lovejoy has already caught the attention of notable names in the boxing world with the 'Gypsy King' claiming he decked the unbeaten fighter in the first round of their session after hearing his talk around the US gyms. However, Lovejoy came out to give his version of the event, telling a very similar story while differing massively when it came to the actual sparring session itself.
Currently training in Las Vegas at the Mayweather boxing gym, the 6'5 Los Angeles born boxer is set to unleash his massive punching power on any opponent that stands in his way of getting a world title.
Christopher Jamaal Lovejoy, aka, "Pretty Boy," is available on social media and can be found on Facebook, Instagram, and Twitter, where he has continued to grow his following worldwide.
Social Media Handles
Instagram: @chrislovejoy_
Twitter: @1chrislovejoy
Attributes
Declared "The next best heavyweight" by Floyd Mayweather Sr.
Record 19-0 19KO
GBO World Heavyweight Champion
Once WBA's #10
Media Contact
Contact Person: Christopher Lovejoy
Email: Send Email
Country: United States
Website: boxrec.com/en/boxer/746640