The multidimensional artist employs her down-to-earth personality and a defined vision and direction to lead a range of highly successful creative projects
When setting up a top-tier creative team requiring visionary thinking; out-of-the-box ideas, and strategies that relentlessly push the boundaries on design and artistic thinking, Leanne Jones immediately comes to mind.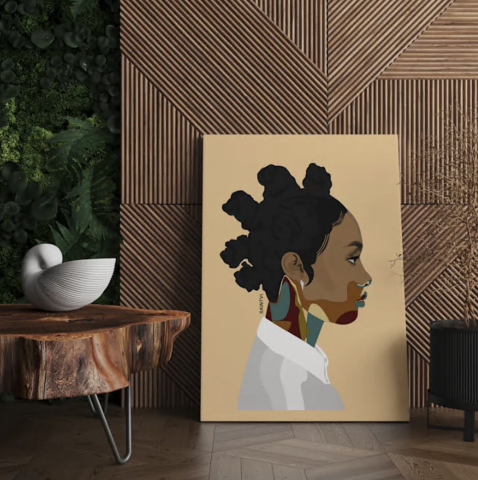 Leanne Jones is a force to be reckoned with in the creative industry with her arsenal of visionary thinking; out-of-the-box ideas, and strategies that relentlessly push the boundaries on design and artistic thinking, Le is a visionary artist, brand strategist, creative director, and designer. From various sold-out art shows (Pancakes & Booze (Los Angeles & Atlanta), RAW Artists, Magnolia Arts (Dallas), Superior Sounds – The Release (Cleveland), etc.), Le's vision continues to push boundaries in the matters of innovative creative conceptualization, product design and marketing, and the implementation of dominating brand strategies.
She prioritizes improving the quality, design, and storytelling of any media form. She is also a versatile artist with significant experience and accolades in graphic design, art mixed-media, digital illustration, interior and fashion design. Besides that, she is a sports and music professional that has worked with A and B-list artists including Snoop Dogg, Jaylen Ramsey, the Cleveland Cavaliers, Fear of God, the Dallas Cowboys, and many more.
Leanne Jones is the Senior Marketing Manager for the Cleveland Browns and has worked with various high-profile clientele such as Sony Music Entertainment (Snoop Dogg), DR31 Sports Agency (Jaylen Ramsey), Dallas Cowboys, Cleveland Cavaliers, Cleveland Guardians, and Fear of God.
Furthermore, she has worked on custom shoe designs for a Nike Capsule in Dallas, TX that was sold-out in just 24 hours which highlighted her custom 'NOBODY'S A SAINT' design in honor of her launch of the SAINTVI brand.
With such a unique perspective on life, Le has been able to work in various capacities expanding basic thinking into strategic visual solutions. She demonstrates a culture of discipline and dedication in the creative activities she engages in thus translating to enviable results and high-tier excellence. Le is also an open-minded individual who is not afraid of taking risks or trying unconventional ideas all in the aim of meeting her client's goals.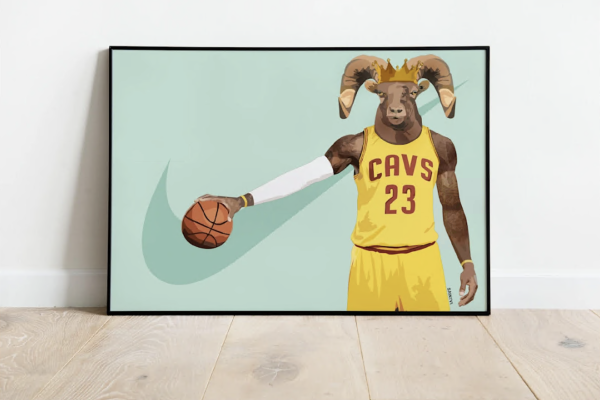 Le is a serial entrepreneur. When she is not running her luxury branding agency; Unmatte (unmatte.com), she is creating one-of-a-kind mouth-watering nostalgic cereal eats at her Downtown Cleveland, OH Cereal Bar, Day & Night Exotic Cereal Bar (dayandnightcereal.com). Le has worked with over 250 brands, helping them create a public-voice and brand aesthetic through hands-on implementation. From creating custom furniture, shoe designs, apparel, packaging, to creating digital experiences and collaborating on capsules, Le is on a meteoric rise in the industry.
To check out more about this creative legend, please visit www.saintvi.com
Media Contact
Company Name: Universal Artists Unlimited
Contact Person: David Moore
Email: Send Email
Phone: (213) 258-9292
Country: United States
Website: http://www.saintvi.com/