London, UK – May 5, 2023 – Wine Wealth, founded by Ka Khavali, adopts a unique approach to celebrating English wines, art, and the British hospitality sector. As the parent company of Look Art Wine and Created by KA, Wine Wealth is on a mission to elevate the appreciation and experience of English wines through engaging media narratives, epicurean, and sensory-driven experiences.
Look Art Wine: Synaesthetic Art Inspired by English Wines
Look Art Wine (www.lookartwine.com) combines art and English wines through the lens of synaesthesia. Ka, the artist behind Look Art Wine, is a synaesthete whose unique sensory abilities allow her visualize and hear tastes. By interpreting English wines using imagery and sound as vessels of expression, Look Art Wine creates an experience that engages all senses.
Each artwork is accompanied by a corresponding sound note and the English wine that inspired it, allowing the audience to touch and see the art, sniff and taste the wine, whilst listening to its accompanying sound clip. This multisensory approach offers a novel way to appreciate art and wine, by taking the audience on a synaesthetic journey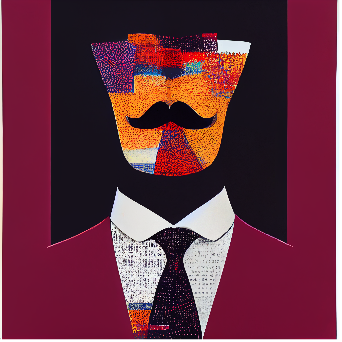 Created by KA: Exploring British Hospitality and English Wines
Created by KA (www.createdbyka.com) is the second pillar of Wine Wealth, consisting of Authored by KA, KA's Table, and #WithKA. These three initiatives focus on the British hospitality industry, with an emphasis on the English wines.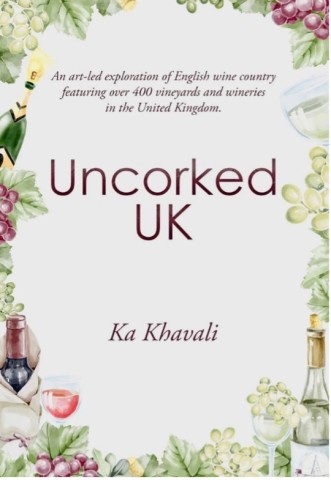 Authored by KA is a collection of publications that spotlight the English wine industry. In May 2023, Ka's book "Uncorked UK" will be released in digital and print versions, serving as a comprehensive guide to over 400 vineyards and wineries across the United Kingdom.
KA's Table offers bespoke, English-wine led epicurean experiences at exclusive London venues, with plans to expand to major UK cities. Tailored for individuals or groups of up to 12 people, these experiences are led by Ka herself, who is WSET Level 2 certified in wines. Guests will be guided through English wine appreciation, including tasting notes, aroma identification, and flavour analysis, whilst exploring the rich histories and unique terroirs of British vineyards.
#WithKA is a video podcast that reveals the fascinating stories and personalities behind the British hospitality industry. Featuring passionate founders, sommeliers, bartenders, and chefs, as well as picturesque vineyards and wineries, #withKA offers an all-access pass to the industry's movers and shakers.
About Ka Khavali and Wine Wealth
Ka Khavali, the founder of Wine Wealth, is passionate about promoting art, English wines, and the British hospitality sector. Through synaesthesia, innovative concepts, and dedication to wine appreciation, Ka is carving a niche for Wine Wealth as a progressive voice in the industry. Wine Wealth is proud to be a silver patron of WineGB, the national association for the English and Welsh wine industry. Supporting the organisation demonstrates its commitment to promoting the growth and development of the UK's flourishing wine scene.
To learn more about Wine Wealth and its initiatives, reach out to Ka, via social media @jetsetprofessor or email ka@winewealth.co.uk
Media Contact
Company Name: WINE WEALTH Co UK
Email: Send Email
State: London
Country: United Kingdom
Website: https://winewealth.co.uk/