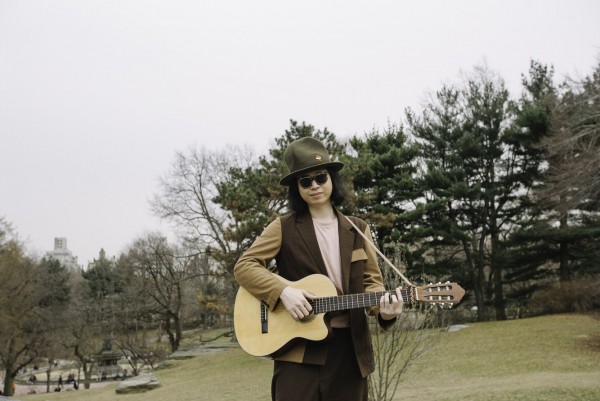 "Miss Lonely Heart" might not be a song that has hit millions of views, but it's a song that most women will be able to relate to. It's a heartwarming song featuring remarkable vocal skills by the artist, evocative lyrics, and a fascinating video about a woman who has the power to draw things that come to life. Feminist writer Win Nimman has given a visual form to his poetic songwriting skills in this beautiful song that will leave you feeling joyful and uplifted by the end of watching it. Win describes this song as a "love letter to all women who feel lost, insecure, and lonely in the world."
In this exclusive interview, Win talks about the inspiration behind this song, his journey into the music world so far, and his upcoming projects.
Interviewer: Tell us about your latest song "Miss Lonely Heart"?
Win Nimman: As a feminist poet, I'd say this song is my love letter to all the women in the world who feel lost and insecure. When they get their hearts broken being left alone in the universe. When it's unfair living in a patriarchal society. When they look around and see no one, maybe it's time to look inside their lonely hearts and cherish them. Maybe there is no answer but the, more importantly, is to know that the world is their runway. No matter how many times it takes to fall on it, just keep continue the journey. Being strong when everything goes wrong is never out of style, so as putting on a glittering smile.
Interviewer: What inspired the music video and overall story of this song?
Win Nimman: If this song were a girl, she wouldn't be a typical one, but the one with her unique style & vintage soul, just like a Millennial Audrey Hepburn. This is a love story between me and 'her'. She has been on my mind for so long. She is not just a simple poem. So, I've decided to imprint her lovely, lonely soul in a sweet rock n' roll song. Making music, for me, is like gambling my heart. You put your heart and soul into a song that has a little chance of becoming a hit.
The music video is entirely shot on a Super8 camera in New York and New Jersey in just one day. Song Sasawat brought this video to life with his remarkable storytelling skills
Interviewer: When did you write this song?
Win Nimman: I wrote this song in 2014, back when my heart was completely broken and couldn't find any reason to live. I even hated to see myself in the mirror. I went to New York to rediscover myself. The city itself was my best cure for sadness, the weather in Fall, Strand bookstore, diversity, lovers, and dreamers, somehow made me feel infinite. If a city can make you feel like anything is possible, so, your heart can be. If NYC came to life as a girl, she would be lonely, fun, and strong. She is no fragile princess but the queen. I wrote this song to celebrate that kind of strength in our hearts.
Interviewer: There is a vintage feel to this song, yet it seems so timeless. What do you think about that?
Win Nimman: This song is for everyone, old and young, man or woman. In the time of COVID-19 where there are no boundaries of loneliness, it would be a perfect love letter to the world we are living in, where love and empathy are in need. There's a part of Miss Lonely Heart in everyone. Lonely but beautiful. Since life is endless possibilities and there's always hope for a better tomorrow.
Interviewer: How would you describe your music style?
Win Nimman: Folk/Rock 'n' roll/country/alternative. I grew up listening to The Beatles, David Bowie, Father John Misty, Jenny Lewis, John Denver, Johnny Flynn, and Laura Marling.
Interviewer: Tell us about your journey so far.
Win Nimman: Miss Lonely Heart is my second single. In the past few weeks, it has made its way on the Spotify Thailand 50 Viral list. Previously, it has gained a lot of US listeners as well.
Interviewer: Tell us about your upcoming projects.
Win Nimman: I'm on my way making my new folk album during self-isolating. A special version of Miss Lonely Heart is going to be included in the album as well.
"Miss Lonely Heart" is available on YouTube.com.
Media Contact
Contact Person: Win Nimman
Email: Send Email
Country: Thailand
Website: facebook.com/winnimman