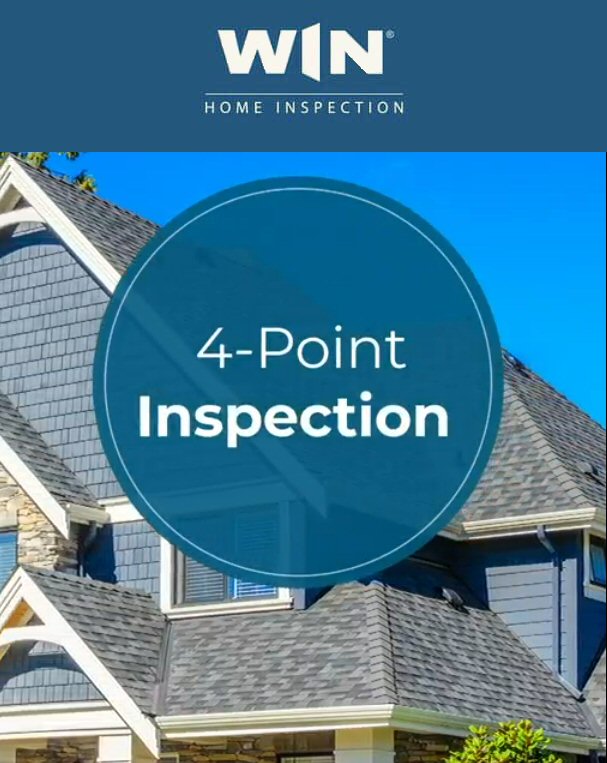 Home Inspector in Venice, FL – Win Home Inspection. A vivid image showcasing the four crucial elements of a home inspection: a close-up of HVAC vents emitting cool air, a sparkling electrical panel with wires neatly labeled, gleaming pipes symbolizing the plumbing system, and a sturdy, tiled roof under a clear sky. Each section is highlighted, embodying the meticulousness of Win Home Inspection's 4 point inspection in Venice, FL.
Home Inspector in Venice, FL – Win Home Inspection. Seeking a reliable home inspector in Venice, FL? Win Home Inspection is your premier choice! From comprehensive full home inspections to specialized mold, sewer, and roof checks, they cover it all. Not just experts at identifying issues, they're committed to outstanding customer service, educating homeowners every step of the way. Ensure your home's health with Venice's top home inspector.
Searching for a trusted home inspector in Venice, FL? Look no further! Win Home Inspection has cemented its status as the premier home inspection company in Venice, FL, and for several compelling reasons.
Firstly, the sheer range of services provided by Win Home Inspection is astounding. While some might assume that a home inspection is just a cursory glance at a property, Win goes several steps further. Their services encompass everything from standard full home inspections to specialized ones like mold, sewer, and roof inspections. This extensive service offering ensures that every nook and cranny of your home is inspected thoroughly, leaving no room for unexpected surprises down the road.
Let's break it down a bit further:
1. Full Home Inspections: This is the quintessential service for anyone looking to buy a new home. A full home inspection gives buyers peace of mind, ensuring that every aspect of the house is in top shape. From the foundation to the roof, Win Home Inspection leaves no stone unturned.
2. Prelisting Home Inspections: If you're considering selling your home, a prelisting inspection can provide immense value. It helps you identify any potential issues beforehand, allowing you to address them and present your home in the best possible light to prospective buyers.
3. 4 Point Inspections: A more focused inspection, this service zeros in on the four primary systems in a home: HVAC, electrical, plumbing, and roofing. Essential for insurance purposes, a 4 point inspection is often a requirement for many homeowners.
4. Roof Inspections: We all know the importance of a sturdy roof over our heads. Win Home Inspection offers detailed roof inspections, ensuring that there are no hidden damages or potential problem areas.
5. Mold Inspections: Mold can be a silent invader, impacting the health of a home's residents and compromising its structural integrity. Win's mold inspection service helps identify and tackle mold issues at their very onset.
6. Sewer Inspections: Sewer issues can be a nightmare for any homeowner. Win's comprehensive sewer inspection can help you spot any lurking problems before they escalate.
But what truly sets Win Home Inspection apart from other home inspectors in Venice, FL, is their unwavering commitment to outstanding customer service. The team understands the nuances and concerns that come with buying or selling a home. They don't just inspect; they educate and inform, ensuring that their clients are armed with all the knowledge they need to make informed decisions. They're not just about pointing out problems; they're about providing solutions.
Moreover, their inspectors are professionals, trained rigorously to spot even the minutest of issues. When you opt for Win, you're not just getting a home inspector; you're partnering with a trusted advisor, someone who's genuinely invested in your home's well-being.
In conclusion, if you're in search of a reliable home inspector in Venice, FL, the team of Win Home Inspectors stands head and shoulders above the rest. Their combination of an exhaustive list of services, coupled with their unparalleled commitment to customer satisfaction, ensures that your home is in the best hands possible. Whether you're a buyer, a seller, or just someone looking to ensure their home's health, Win Home Inspection is the name to trust. And remember, a home is one of the most significant investments you'll ever make. Doesn't it deserve the premier inspection service in Venice, FL? We certainly think so!
Media Contact
Company Name: WIN Home Inspectrions
Contact Person: Jason V.
Email: Send Email
Phone: (941) 408-3478
Address:43650 Sparrow Dr.
City: Venice
State: Florida
Country: United States
Website: https://venice.wini.com/