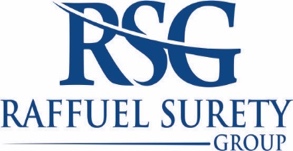 Princeton, NJ – The Raffuel Surety Group, international and domestic surety bond experts
based in the New York Metro released its International Surety Market outlook for 2020 and beyond. The group, which also presides over international surety organization the Surety Alliance, delves into the shocks experienced by the global surety marketplace as a result of the Coronavirus pandemic its impact left behind once it subsides.
Following-up a 2019 call for increased surety requirements worldwide in the wake of Carillion's collapse, while political discourse hovered around increased policy, surety standards remained status quo. Now, approaching a temporary dormancy of the Coronavirus threat, the long-term financial impact on citizens and governments alike come into focus. Government aid has poured into the system globally to bridge losses, however, the band-aid will soon loosen and expose unhealed wounds.
Construction, a major economic driver, has been affected by shutdowns, delays, squeezed supply chains, cash flow deterioration and job loss is now enduring a new set of operational and financial challenges upon its reopening. The availability of surety bond credit, a significant insurance component in maintaining operations and bidding work, may experience a pull back.
The conglomerates, global contracting firms and SMBs are not immune to the impact of the pandemic on surety and its response. Raffuel Surety's outlook addresses the impact on the global operations of these firms and other industries heavily dependent on surety performance bond capacity.
The global surety marketplace is examined including their reaction to the current environment, underwriting standards and capacity availability followed by proactive measures that can be taken to absorb market fluctuation and sustain through the crisis and its wake.
About Raffuel Surety Group:
Headquartered in Princeton, NJ, Raffuel Surety Group is a team of seasoned professionals, spanning decades of experience in the surety industry, risk management, legal, engineering, project finance and investment management fields. The firm's diverse composition and broad surety market representation excels in the understanding of unique and complex transactions. RSG founded a proprietary international surety brokerage network designed to provide 'boots on the ground' representation in major money centers worldwide, sharing its depth of knowledge and resources for the benefit of its members and their clients. Surety is what they do. It's all that they do.
Media Contact
Company Name: Raffuel Surety Group
Contact Person: Steve Raffuel
Email: Send Email
Phone: 609.924.2426
Address:15 Chambers Street
City: Princeton
State: NJ 08542
Country: United States
Website: https://www.raffuelsurety.com/