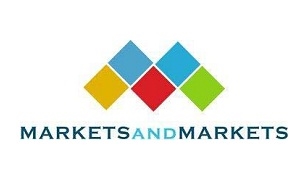 Cisco Systems Inc. (US), Qualcomm Technologies Inc. (US), Broadcom Inc (US), Intel Corporation (US), Huawei technologies (China), NETGEAR Inc (US), Juniper Networks Inc (US), Extreme Networks Inc. (US), Ubiquiti Inc. (US), Fortinet Inc. (US), Aruba Networks (US), NXP Semiconductors (Netherlands), AT&T (US), D–Link Corporation (Taiwan), Telstra (Australia).
Wi-Fi 6 Market by Offering (Hardware, Solution, and Services), Location Type, Application (Immersive Technologies, IoT & Industry 4.0, Telemedicine), Vertical (Education, Media & Entertainment, Retail & eCommerce) and Region – Global Forecast to 2028
The global Wi-Fi 6 Market size is projected to grow from USD 5.7 billion in 2023 to USD 20.9 billion by 2028, at a Compound Annual Growth Rate (CAGR) of 29.3%. With the increasing numbers of internet users, the demand for Wi-Fi 6 and its services is expected to rise, driving market growth. Also, with the exponential growth of connected devices and data-intensive applications in business environments, the demand for higher data speeds and network capacity has surged. Wi-Fi 6 offers superior performance and efficiency, meeting these escalating data requirements.
Download PDF Brochure: https://www.marketsandmarkets.com/pdfdownloadNew.asp?id=174384441
By Application, HD video streaming and video conferencing segment is estimated to account for the largest market share in 2023.
Wi-Fi 6 is used in video streaming to deliver video content to users over the internet. Wireless technology allows devices to communicate with each other without the need for a physical connection. Wi-Fi is a wireless technology that uses radio waves to transmit data. Wi-Fi 6 is essential for video streaming because it enables users to watch video content on any device with an internet connection. This includes smartphones, tablets, laptops, and smart TVs.
By Hardware, system on chip is expected to register the fastest growth rate during the forecast period.
A Wi-Fi System-on-Chip is a single chip that integrates all the necessary components for a Wi-Fi device. This includes the Wi-Fi radio, processor, memory, and other components. Wi-Fi SoCs enable a more compact and efficient design and improved performance and power efficiency. They are used in a variety of devices, such as smartphones, tablets, laptops, and smart home devices.
Request Sample Pages: https://www.marketsandmarkets.com/requestsampleNew.asp?id=174384441
Unique Features in Wi-Fi 6 Market:
The Wi-Fi 6 market featured distinctive qualities that were advancing wireless networking technology. Wi-Fi 6, commonly known as 802.11ax, provided greater throughput, enabling quicker data transfer rates for workloads requiring large amounts of bandwidth. Technologies like Multi-User MIMO (MU-MIMO) and Orthogonal Frequency Division several Access (OFDMA) increased channel utilisation and allowed simultaneous communication with several devices, lowering latency and increasing efficiency.
Target Wake Time (TWT) was integrated into Wi-Fi 6 to optimise power usage and increase battery life, which is especially advantageous for Internet of Things (IoT) devices. BSS colouring was also implemented to prevent interference in congested areas. Additionally, the technology boosted security with protocols like WPA3 and provided backward compatibility with earlier Wi-Fi standards.
Wi-Fi 6 is excellent for high-density settings like stadiums and airports since it effectively controlled a greater number of connected devices. Its ability to lower latency and support IoT devices demonstrated how flexible it is to meet contemporary connection expectations.
Major Highlights of the Wi-Fi 6 Market:
Significant developments in the Wi-Fi 6 industry revolutionised wireless networking. These included increased data throughput, which benefited applications with a high bandwidth requirement. Multi-device simultaneous communication was made possible with the introduction of OFDMA and MU-MIMO, increasing network efficiency.
With the help of BSS Colouring and Target Wake Time (TWT) for IoT devices, Wi-Fi 6 addressed interference issues in congested areas and reduced power consumption. Two major highlights were the expanded coverage area and cutting-edge security mechanisms like WPA3. Additionally, Wi-Fi 6's capacity to operate in high-density settings and compliance with current standards demonstrated how versatile it is for different connectivity requirements.
Inquire Before Buying: https://www.marketsandmarkets.com/Enquiry_Before_BuyingNew.asp?id=174384441
Top Key Companies in Wi-Fi 6 Market:
Key and innovative vendors in the Wi-Fi 6 market include Cisco Systems Inc. (US), Qualcomm Technologies Inc. (US), Broadcom Inc (US), Intel Corporation (US), Huawei technologies (China), NETGEAR Inc (US), Juniper Networks Inc (US), Extreme Networks Inc. (US), Ubiquiti Inc. (US), Fortinet Inc. (US), Aruba Networks (US), NXP Semiconductors (Netherlands), AT&T (US), D–Link Corporation (Taiwan), Alcatel Lucent Enterprise (France), TP–Link Corporation Limited (China), MediaTek Inc. (Taiwan), Telstra (Australia), Murata Manufacturing Co., Ltd. (Japan), Sterlite Technologies Limited (India), Renesas Electronics (Japan), H3C Technologies Co., Ltd. (China), Keysight Technologies (US), LitePoint (US), Rohde & Schwarz (Germany), Cambium Networks, Ltd. (US), Senscomm Semiconductors Co., Ltd. (China), XUNISON (Ireland), Redway Networks Ltd. Company (England), VSORA SAS (France), WILUS Inc. (South Korea), Federated Wireless, Inc. (US), Actiontec Electronics (US), ADB Global (Switzerland), SDMC Technology (China), and Edgewater Wireless (Canada).
Cisco
Cisco specializes in designing and selling a broad range of technologies that power the internet. The company offers its products and technologies into the following categories: secure, agile networks; internet for the future; collaboration; end-to-end security; optimized application experiences; and other products. Also, it provides a broad range of service offerings, consisting of technical support and advanced services. It provides services to businesses of all sizes, public institutions, governments, and service providers, including large web-scale providers. The company also provides comprehensive advisory services focused on responsive, preventive, and consultative support of technologies for specific networking needs. It also offers support and maintenance services to help the customers ensure their products operate efficiently, remain available, and benefit from the most up-to-date system and application software. The services offered by the company help customers to protect their network investments, manage risk, and minimize downtime for systems running mission-critical applications. Cisco Meraki offers cloud-managed wireless solutions and services as its products in the global Wi-Fi 6 market. The company's customers primarily operate in the following markets: enterprise, commercial, service provider, and public sector. It conducts business globally and has a presence across the Americas, Europe, Middle East, and Africa (EMEA), and Asia Pacific, Japan, and China (APJC).
QUALCOMM
Qualcomm is a global leader in developing and commercializing foundational technologies for the wireless industry. The technologies and products are used in mobile devices and other wireless products. They are sold across industries and applications beyond mobile handsets, including automotive and the Internet of Things (IoT) (which includes the industries and applications of consumer, industrial, and edge networking). The company's inventions have helped power the growth of smartphones, which have connected billions of people. Qualcomm is a leader in 3G (third generation), 4G (fourth generation), and 5G (fifth generation) wireless technologies. Most 5G devices include multimode support for 3G, 4G, and Wi-Fi 6 technologies, enabling service continuity. They also allow mobile operators to utilize existing 3G and 4G network infrastructure, enabling them to roll out 5G services over time while helping maximize previous-generation equipment investments.
Media Contact
Company Name: MarketsandMarkets™ Research Private Ltd.
Contact Person: Mr. Aashish Mehra
Email: Send Email
Phone: 18886006441
Address:630 Dundee Road Suite 430
City: Northbrook
State: IL 60062
Country: United States
Website: https://www.marketsandmarkets.com/Market-Reports/wi-fi-6-market-174384441.html