Flux is an important auxiliary material in PCBA circuit board welding. The quality of flux will directly affect the quality of reflow oven. Let's analyze why flux is so important.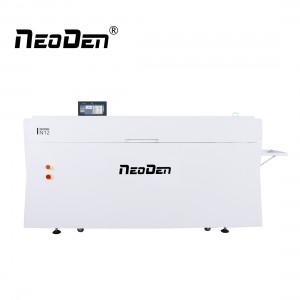 1. Flux welding principle
Flux can bear the welding effect, because the metal atoms are close to each other after the diffusion, dissolution, infiltration and other effects. In addition to the need to meet the removal of oxides and pollutants in the activation performance, but also to meet the non-corrosive, insulation, moisture resistance, stability, harmlessness, purity and other requirements. Generally speaking, its main components are active agent, film – forming substances, additives, solvents and so on.
2. Remove the oxide on the surface of the welded metal
In the normal air environment, there are often some oxides on the metal surface of the welding pad. These oxides will have a certain impact on the wetting of the solder during the welding process, which will affect the welding process and welding results of reflow soldering machine. Therefore, the flux needs to be able to reduce the oxides, and the welding of PCBA processing can be carried out normally.
3. Prevention of secondary oxidation
In the welding process of PCBA processing, heating is needed. However, in the process of heating, rapid oxidation will occur on the metal surface due to the increase of temperature. At this time, flux is needed to play a role in preventing secondary oxidation.
4. Reduce tension of molten solder
Because of the physical form, the molten solder surface will have a certain tension, and the surface tension will lead to the speed of the solder flow to the welding surface to affect the normal wetting in the welding process, and the function of flux at this time is to reduce the surface tension of the liquid solder, so that the wettability can be significantly improved.
Media Contact
Company Name: Zhejiang Neoden Technology Co., Ltd.
Email: Send Email
Phone: 86-18167133317
Country: China
Website: https://www.smtneoden.com/