November 9, 2020 – Michael Gabriel Lopez is often the guy that everyone talks about. Everybody wants to know exactly what the superstar does for a living. Lopez is a free soul and his luxury lifestyle speaks for itself. His life is laden with luxury travels around the world, wealth, exotic companies, and growing million-dollar businesses.
Lopez is often seen partying with celebrities like Alec Monopoly, Chris Brown, Gunna, 6ix9ine, Lil Pump, Diplo, Steve Aoki, and many more. He attends meetings in the company of major exponents and creative directors in the fashion industry as Fausto Puglisi, Philip Plein, James Long, Virgil Abloh, Kim Sung Joo.
Michael Gabriel is one of those guys that can't put himself in just one sector, he mostly likes to be the connector of companies with celebrities to create big collaboration. Michael Gabriel. Calling himself an entertainment entrepreneur, Lopez works by facilitating meetings and collaborations between people to give rise to collaborations for the music and fashion industries.
A fashion entrepreneur based out of Milan, Italy, Michael Gabriel Lopez's life is a heady mixture of a high-flying career, connections with the influential and the popular, and time out building his own business empire. Lopez began to attract attention in 2013 even as hip-hop's transition into the new wave of "trap" music was happening. He capitalized on the development as a celebrity-connector. He focuses on event planning, creative consulting, and designing fashion pieces for Instagram influencers.
The high-profile entrepreneur has online and offline business interests and always finds creative ways to integrate his fashion company, LONPARNY (London – Paris – New York), with DCMJ MEDIA, a marketing company based in London to suit the needs of celebrities. He has mastered the art of combining PR, communication, consulting, event planning, and social media for the benefit of the entertainment industry.
Lopez is CEO of DCMJ Media and his business focus is to facilitate collaboration with the superstars in the media industry. Adept at modern styles and fashion trends, Lopez has been able to maintain his creativity as a designer. He says "I was always interested in the fashion industry. It wasn't a question of how or what I was going to do to make it work; it always a matter of when." Highlighting the need for networking, he says, "As I toured the world, I made the most out of my time. Especially in Miami, I made connections that have lasted for years and been the springboard toward new business ventures."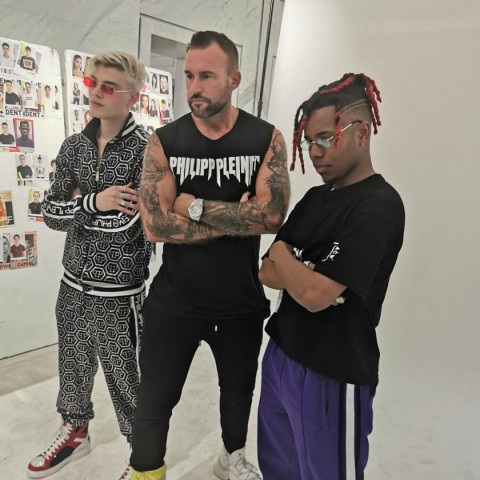 Lopez feels that he is an ambassador who helps to bridge cultural gaps. For example, he considers his intervention to create the collaboration of Maluma, a top Latin Artist with the fashion revolutionary, and designer Philipp Plein is one of his outstanding moves in business integration. Even though he has been traveling around the world, Lopez's businesses are mostly between Dubai – NY – Miami – LA – London – Milan
For more information, please visit: https://www.instagram.com/michlopez69/
Media Contact
Contact Person: Michael Lopez
Email: Send Email
Country: United Kingdom
Website: https://www.instagram.com/michlopez69/