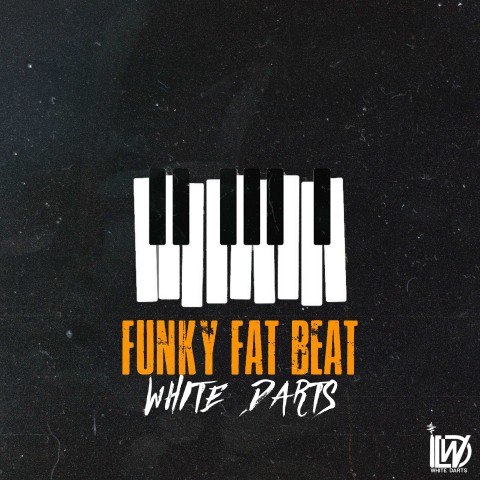 White Darts may be new to the music scene but their music oozes professionalism and years of hard work they've put into mastering their craft. Their latest single "Funky Fat Beat", is a groovy dance number featuring funky beats and heart-throbbing drops, making it the perfect party song for 2020. The song released on Soundcloud, Spotify and Apple music and has garnered great feedback from the listeners, one of whom says, "I like this a lot. Solid production as well", while another one mentions, "Love the funky beats you've put in here!"
White Darts is composed of two talented DJ/producers from Alberta Canada. New to the music industry they are working hard to establish a name for themselves with a solid release schedule and strict work ethics. Another one of their popular songs is the "Who the Funk" remix of the popular song "Shiny Disco Balls" and anyone who loves the original will surely love their fresh new take on the classic disco number. Some of the other notable songs by White Darts are "Like This", "AC/DC-If you want blood" and "Sober".
White Darts is highly inspired by artists like Malaa, Dr. Frecsh, Habstrakt, and Joyryde. They love Bass House and G-House and of course, club music is their favorite thing. White Darts is also known for their energetic Soundcloud DJ mixes and live sets. They know how to adjust the party vibe according to the mood of their audience during performances. "We want to bring energy and happiness to our listeners. Our music is meant for the club or headbanging in the car on the way to work", states White Darts.
The two members of White Darts grew up in small towns in North-Western Canada and religiously following the music scene since 2010. They have recently finished school and grabbed good-paying jobs in the industry. Along with their jobs, the two are determined to follow their passion for music. For over a year, they are producing, their own music and come up with some great songs.
White Darts is hoping to sign up with a label to take their music career to the next level. They surely have the talent, spark, and determination to make it big in the industry, and all that they need is a slight push in the right direction.
Listen to their latest self-released track "Funky Fat Beat" on Spotify and iTunes.
Instagram: https://www.instagram.com/whitedartsmusic/
Facebook: https://www.facebook.com/whitedartsmusic/
Media Contact
Company Name: White Darts – Band
Contact Person: Paul Biegel
Email: Send Email
Phone: 780-876-6668
Country: Canada
Website: www.facebook.com/whitedartsmusic/