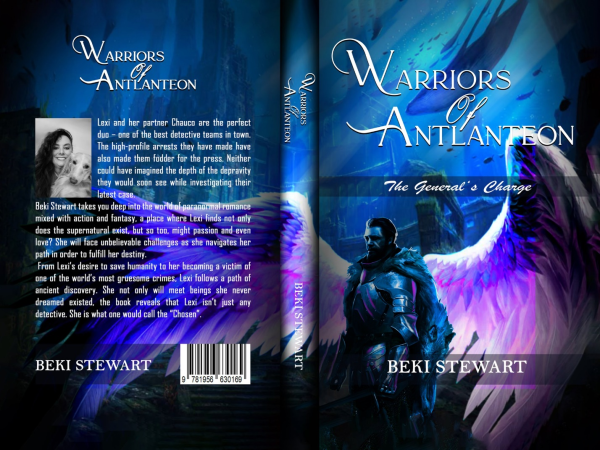 The enchanting world of paranormal romance meets the heart-pounding mystical fantasy in Beki Stewart's masterpiece 'Warriors of Antlanteon: The General's Charge.' This groundbreaking story will take the readers into the life of Lexi, an extraordinary detective and her partner Chauco as they embark on a journey that transcends the boundaries of reality.
The readers will encounter a world where magic flows through the veins of each character, and mythical creatures roam the realms. Lexi and Chauco are known as one of the best teams in town, and their high-profile arrest has garnered attention from the press, but nothing could have prepared them for the chilling depths of depravity they encounter in their latest case.
The author has done a great job of infusing the elements of the supernatural in the narrative alongside unimaginable passion and love, which adds depth to the story. Lexi's quest to save humanity from danger leads her to unexpected encounters with mythical creatures. As the story unfolds, it becomes clear that she is not just an ordinary detective – she is the 'chosen'.
'Warriors of Antlanteon: The General's Charge' by Beki Stewart will leave the readers spellbound as they witness Lexi's transformation from a detective to a hero destined to shape the future. It is time to awaken the hidden adventurer within you and discover the allure of this mesmerizing genre.
With attention to detail and an artful narrative, the author weaves a tapestry of excitement, romance, and intrigue. Are you ready to join the protagonist on a quest for destiny and experience the transformative power of fantasy fiction?
This book is a must-read for people who love to read about paranormal romance, action, and fantasy. Beki Stewart's exceptional storytelling and imaginative power will keep the readers on the edge of their seats until they reach a thrilling conclusion. Unleash your imagination and embark on a journey with 'Warriors of Antlanteon: The General's Charge' by Beki Stewart. Head to the website or Amazon to order your copy now.
Company Name: The Book Publishing Pros
Author Name: Beki Stewart
Contact Email: beki007s@gmail.com
Contact Number: 863 558 9696
Website: https://bekistewart.com/
Country: United States
Media Contact
Company Name: The Book Publishing Pros
Contact Person: Beki Stewart
Email: Send Email
Phone: 863 558 9696
Country: United States
Website: https://bekistewart.com